There was more relief for Melbourne's mortgage holders today with the RBA keeping the official cash rate at 4.10% for a third month in a row.
In what was outgoing Governor Dr Phillip Lowe's final monthly board meeting on monetary policy, the RBA said today that while inflation was still too high, it had passed its peak.
'Interest rates have been increased by 4 percentage points since May last year. The higher interest rates are working to establish a more sustainable balance between supply and demand in the economy and will continue to do so.
'In light of this and the uncertainty surrounding the economic outlook, the Board again decided to hold interest rates steady…. this will provide further time to assess the impact of the increase in interest rates to date and the economic outlook.'
Some financial experts believe that despite currently high or near-high interest rates, various signs point to these rates staying at this level until at least 2024.
While inflation seems to be decreasing gradually, which is good, Gross Domestic Product (GDP, a measure of economic health), remains at a low and unchanging rate, which is worrying. GDP measures the total value of all goods and services produced in Australia, showing how well the economy is going.
The Central Bank of Australia predicts a GDP growth of about 1.75% for the next year, which is historically quite low. Increasing GDP depends largely on lowering interest rates, which injects more money into the economy and tends to make it grow.
This puts the Central Bank in a tough position, dealing with opposing forces. Reducing interest rates can help GDP grow, but it might also increase inflation. On the other hand, keeping higher interest rates can control inflation but might make the economy more susceptible to a recession.
The next few months will be a challenge for the Central Bank – and its new Governor Michele Bullock – as it tries to find the right path to navigate this difficult situation.
The RBA, however, warned another rate rise may be required, adding, 'returning inflation to target within a reasonable timeframe remains the Board's priority.'
The Central Bank expects that to happen in late 2025.
As for the Big Four banks, Westpac forecasts a decrease in the official cash rate to under 3.0% before the end of 2025. Meanwhile, NAB foresees a decline to 3.10% and ANZ 4.10% in the latter part of the upcoming year. And the Commonwealth Bank's prediction is for rates to be at 3.35% by November 2024.
If rates have you worried, contact Mortgage Broker Melbourne. We're one of the most positively reviewed mortgage brokers in Melbourne.
And we can help you with tips on how to uncover lower rates, boost your savings, consolidate other debts and take the pressure off increases in household costs.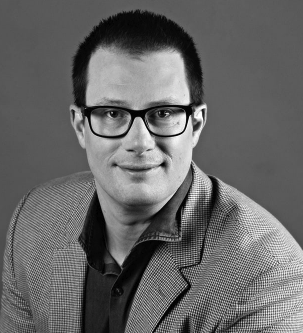 Marc has been a professional lender for 28 years. After beginning his career in 1990 with a UK Building Society, he moved to Australia where he held several different retail banking roles. In 1999 it became clear to him that a mortgage broker would eventually become an obvious choice for someone looking for a home loan so he took the plunge and became an independent broker. He hasn't looked back since!