Cash rate cut to 0.25% as RBA moves to shield economy from Coronavirus.
Important note: If you are affected by Coronavirus and have any concerns or questions about your loan, please contact us. Lenders have provisions in place to help clients in genuine cases of hardship. This can include dropping back to interest only payments and in some cases even deferring payments for a while.
In an unprecedented move, the RBA met outside its' monthly meeting today to announce it was dropping the official cash rate from 0.5% down to 0.25%.
It's a sign of the times that this move was expected and welcome by the market. As Coronavirus pandemic spreads around the world, the RBA has moved quickly to shield the economy as much as possible from the growing impact of the virus.
As many businesses move to remote, work-from-home offices and businesses everywhere are adjusting to a new, and ever-evolving reality, the RBA is keen to offer as much protection to the economy as possible. Governor Lowe has been signalling for months that the Reserve Bank was willing to act quickly and boldly, and today it did.
In its statement, Governor Lowe stated:
The primary response to the virus is to manage the health of the population, but other arms of policy, including monetary and fiscal policy, play an important role in reducing the economic and financial disruption resulting from the virus.
At some point, the virus will be contained and the Australian economy will recover. In the interim, a priority for the Reserve Bank is to support jobs, incomes and businesses, so that when the health crisis recedes, the country is well placed to recover strongly.
The RBA also announced a program of quantitative easing, specifically a target for the yield of 3-year government bonds of around 0.25%. It will do this by buying government bonds. As well, there will be a term funding facility for the banking system aimed at supporting credit to small- and medium-sized businesses. The 4th part of today's statement was that the exchange settlement balances at the RBA will be remunerated at 10 basis points.
So what does this mean for homeowners and property investors? Interest rates are now lower than they've ever been. Most borrowers will see a reduction in their monthly repayments on their mortgage. It's really important in times of economic uncertainty that you make sure you have the best loan for you. A home loan health check is easy to do and can ensure you're in the best place to ride out the storm. Call us now and we'll make sure you're getting the best deal.
And lastly, we'd like to extend our well wishes to all our clients. We know these are uncertain times and that many of you may be worried. Please call us if you have any questions about your loan, we're here to help.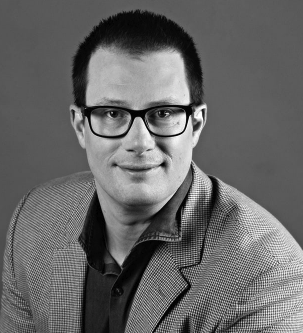 Marc has been a professional lender for 28 years. After beginning his career in 1990 with a UK Building Society, he moved to Australia where he held several different retail banking roles. In 1999 it became clear to him that a mortgage broker would eventually become an obvious choice for someone looking for a home loan so he took the plunge and became an independent broker. He hasn't looked back since!