Rentvesting – the low-down on renting and buying an investment property
For a word that nobody had even heard of in 2015, 'rentvesting' has certainly taken off in recent times. Put simply, rentvesting means purchasing a property and renting it out to someone, while you continue to also rent somewhere else. And while the concept isn't new, its popularity has increased over the past couple of years.
In fact, in 2018 more than one-third of all people buying property for the first time then continued to rent and live somewhere else, according to a survey released by the Property Investment Professionals of Australia.
So should you become a rentvestor? Read on as we explain the pros and cons of this strategy.
Why rentvest?
The main motivation to rentvest is simple: people want to continue living in one place, but – for various reasons – prefer to buy somewhere else. Reasons include wanting to live close to work but not being able to afford property in that location; or living and working in an area that isn't as highly valued and wanting to maximise your capital growth by purchasing in a more desirable place.
You might also be on a really good rental deal, or just love the property you live in.
Whatever the reason, rentvesting can sound like a perfect solution: there doesn't seem to be many downsides, right?
The downsides
It's a waiting game: If you're rentvesting with an eye to cashing in and living in a more desirable place in the not-too-distant future, you might want to revise your plans. While the Melbourne market is nosing its way up again, investing isn't always the licence to print money it might have seemed like in the past. Add on the cost of flipping a rental property (stamp duty, capital gains, etc) and it's clear that rentvesting is not designed for short-term gain.
Plus, you've missed out on the advantages of living in your first property. Which leads us to…
You don't get the government grant: There are lots of conditions attached, but generally people who purchase their first property in Melbourne receive a government grant of $10,000 if they spend up to $750,000 on a new dwelling (it's $20,000 if the property is in regional Victoria). This is designed to help first homebuyers get into the market, rather than weight the market towards investors.
So even if you're buying your first property, if you don't actually live in it for at least the first year, you don't get the grant. Simple.
You might not get a loan at all: This would take the wind out of your investing sails pretty quickly. Investment loans are still a bit harder to come by than they used to be, and the lender wants to know more about your assets, income and spending patterns than they once did. Unless your credit history is solid, your income is secure and your debts and spending are under control, obtaining a loan might be tricky.
This is certainly an area where we can help you, so contact us at Mortgage Broker Melbourne for free advice.
Owning a rental takes time and money: As a renter yourself, you'll already know that properties are not set-and-forget. Things go wrong: heaters break, rooves and taps leak, stuff breaks. Appointing a property manager is a good idea, but it also cost money on top of the ongoing maintenance and one-off repairs. On top of all these expenses, of course, is your own rent…
Contact us
As a way of getting into the market, rentvesting has many advantages. Lots of people have worked out that the benefits of getting a foothold in real estate is a neat way to protect themselves against rising rents in an era of slow wages growth. Property remains one of the most reliable forms of investment, and many people are keen to get in as soon as they can, even if it's not the place they want to call home.
We're always happy to discuss your situation and the state of the market in different parts of Melbourne and Victoria. We can offer free advice and if you decide to purchase that rentvesting dream property, we can take the hassle out of finding suitable lenders and filling out all the forms. Contact us at Mortgage Broker Melbourne today.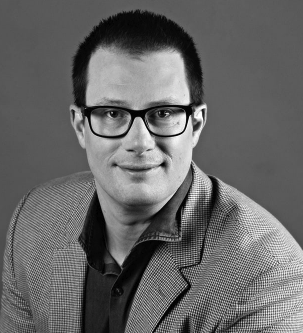 Marc has been a professional lender for 28 years. After beginning his career in 1990 with a UK Building Society, he moved to Australia where he held several different retail banking roles. In 1999 it became clear to him that a mortgage broker would eventually become an obvious choice for someone looking for a home loan so he took the plunge and became an independent broker. He hasn't looked back since!