Selling? Pick the right agent to improve your results
While many people think that all real estate agents are the same, a little bit of digging can reveal differences that can affect the outcome of a sale – whether at auction or private. If you're thinking about selling a property, we've got some ideas to help you make an informed choice and maximise your results.
Narrow down your options
From nationwide operations to small suburban agencies, real estate agents come in a variety of shapes and sizes. It's important to narrow the field down to agents that:
are familiar with your local area
are experienced in selling the type of property you own (house, apartment, investment property, commercial property, etc)
are experienced selling with your preferred method (private sale, auction or off-market), and
have a track record of results.
Checking real estate sites such as Domain and Real Estate over a period of time and tracking results against specific agents is fairly time consuming, but it usually doesn't take long for patterns to emerge. See whether there are agents in your area with higher than average clearance rates at auctions, or those who have a strong turnover of private sales for properties similar to yours.
Agents who are very active in your area may be in contact with a large pool of potential buyers, whereas agents form other areas might not be as familiar with the local market. Ask agents questions about your local area: you probably know it well; see what they respond when you ask about local schools, shops and – all importantly – coffee!
Online agent sites
There are a large number of 'agent finder' websites, and most of them operate the same way: you describe your property and submit your email address and they send you agents to select from.
While this can be a useful service, some site operators are not completely up front about the range of agents they are selecting from. In addition, if you use their service to contact an estate agent, they often charge a finder's fee to the agent. The agent may pass this on to you in higher fees commissions.
One other tip: consider setting up a free webmail address specifically for this purpose if you're using these online services. Some site operators may on-sell your contact details to other product or service suppliers such as removalists, and may continue to contact you whether you choose to use their recommendations or not.
Reputation and style
It's easier than ever to learn whether agents on your shortlist are good to deal with. Social media and agent review sites such as Rate My Agent are great ways to see what real buyers and sellers though about individual agents. At Mortgage Broker Melbourne, we can help you compare their clearance rate to the average in your region.
In addition to confirming that your agent is well regarded by previous buyers and sellers, you can also audition them by simply watching them at work. Attend open houses and auctions conducted by agents you are considering. Are they friendly or smarmy? Do they seem trustworthy?
Ask tricky questions about a property at an open house and see how they deal with it. See to what extent they're interested in learning what sort of property you're looking for. And then wait to see if they followup your visit with a phone call to gauge your interest.
The numbers game
After doing your background research, you will hopefully have narrowed down the field. If you have two or three agents you are still deciding between, arrange for them to come to your house. Be up-front and say you're talking to other agents, then ask them to describe how they intend to market your property:
What advertising will they do?
What format will brochures be in?
How long will the campaign be?
Can they offer free home styling advice?
What do they realistically think the property is worth?
And, the big one:
What is their commission?
When you've chosen your agent, stay in contact and remain active throughout the campaign. Consider setting up a neighbour or friend to pose as an interested buyer at an open house and get a report back about the agent's behaviour.
DIY
Of course, you can sell without an agent, either by running your own campaign or using one of the online property sale websites that have sprung up in recent years, such as Buy My Place and No AgentProperty.
Obviously you won't have a pool of interested buyers on your books, and you'll certainly need legal advice on more of the paperwork, but –on the plus side – you avoid dealing with real estate agents and you pay no commission. Do your homework ahead of time and understand what to expect from this option.
Contact us here at Mortgage Broker Melbourne for more tips and information about choosing the right agent for your circumstances.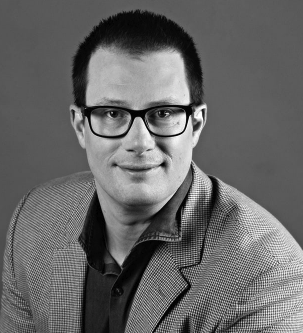 Marc has been a professional lender for 28 years. After beginning his career in 1990 with a UK Building Society, he moved to Australia where he held several different retail banking roles. In 1999 it became clear to him that a mortgage broker would eventually become an obvious choice for someone looking for a home loan so he took the plunge and became an independent broker. He hasn't looked back since!