Tiny houses: Cheaper and Easier
We are continually driven to define our success by our possessions: bigger, better, newer, faster, shinier, so it's understandable why we go for the largest, most prestigious residences we can afford. However, a more recent movement, which has the "tiny house" at its centre, calls for reduced impact, fewer products, and less consumption.
The benefits of a tiny house
Large houses on big blocks typically cost a lot. No surprises there. When you include in the cost of electricity and the time and dollars spent on upkeep, big isn't always affordable to maintain.
The surge in ecologically friendly housing and a return to basic architectural principles have given rise to a trend for micro housing. Globally, the trend in minimalist housing has taken off, whether it's a one-room cabin with a loft for a bed, a Japanese tree home, or a modified shipping container.
Big reasons why people are choosing tiny houses include:
Purchase cost: Smaller houses on smaller blocks are cheaper to buy and build.
Energy use: Less space to heat and cool results in cheaper energy bills and a smaller environmental impact.
Upkeep: From gardening to painting to ongoing repairs, small places are easier to maintain than larger properties.
What is a tiny house?
There is still no statutory definition of a 'small dwelling' in Victoria. However, the phrase is typically used to describe a little house that is self-contained and intended for permanent habitation.
In practical terms, there are two kinds of tiny house.
Tiny houses on wheels – OUT
While lots of people around the world have built very small houses on wheels (THOWs), we're going to ignore them here. While things may change, currently the Victorian government doesn't allow people to live permanently in houses on wheels, unless they're in a caravan park. Even if the house is in a private back yard, it's not approved as a permanent dwelling.
Free-standing houses – IN (sort of)
According to the Victorian Building Authority, standalone tiny homes are permanently affixed to a base and cannot be moved. These houses can be used as a permanent or primary residence and are subject to the same planning and building laws as any other dwelling.
In Victoria, depending on their size and the sort of development they are a part of, independent small homes are either categorised as 'houses' or 'units'. Buildings used as a place of residence for one family are referred to as houses, while those used or intended to be used as a place of residence for one or more people are referred to as units.
Regulations
Oh yeah! Plenty of regulations. While the tiny house movement is huge in the US and many European countries, Australia has been slow to catch up.
Whether a tiny home is defined as a house or a unit, as well as its exact location, will determine the planning and building laws that apply to tiny homes in Victoria.
Tiny house regulations
The same planning and building laws that apply to regular houses, such as the Building Act 1993 and the Building Regulations 2018, also apply to standalone small homes that are categorised as 'houses'. These rules address a wide range of topics, such as accessibility, energy efficiency, and structural safety.
Tiny unit regulations
The planning and building requirements that apply to regular units, such as the Planning and Environment Act 1987 and the Building Act 1993, also apply to standalone tiny homes that are categorised as 'units'. These rules address things like building codes, land use, and development rules.
Is it worth it?
Financially, tiny homes are terrific, as long as your lifestyle and family plans fit. Around the world, many young people just starting out and older people wanting to downsize are taking advantage of the lower effort and cost associated with these smaller, simpler dwellings.
In Victoria – and across Australia – various council and state laws make things a bit more complicated. But it's not impossible, and there are lots of passionate advocates who can help you work out whether this type of living is feasible in the area you'd like to live.
We can help
As home-loan lending experts, we know that some lenders are happier to lend to tiny house owners than others.
While we can't help with government approval or council planning regulations, we can help you find the best loan once you've put those other pieces into place. We'll look at your financial situation, assets and housing goals, and can help you find a loan that best suits your individual circumstances.
We don't charge you for our service, although, of course, when you take out a loan lender fees and charges may apply. We'll let you know up front.
If you're looking for the best loan for your circumstances, drop us a line.
Contact Mortgage Broker Melbourne today.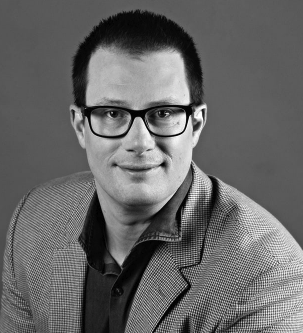 Marc has been a professional lender for 28 years. After beginning his career in 1990 with a UK Building Society, he moved to Australia where he held several different retail banking roles. In 1999 it became clear to him that a mortgage broker would eventually become an obvious choice for someone looking for a home loan so he took the plunge and became an independent broker. He hasn't looked back since!