Unusual approaches to house hunting
Looking for a new house can be tiring and demoralising. Week after week spent scouring the big real estate websites and apps is hardly a recipe for joy. And bumping into the same people at 'open for inspections' every Saturday – not to mention being smiled at by the same estate agents – can make it feel like you're on a conveyor belt, rather than poised to make the biggest financial purchase of your life.
While it doesn't make sense to ignore the most common approaches to finding your new property, there are a few alternative strategies that can put you in the box seat. These don't always work, but if you've been stuck looking for a while, it's a great way to break the cycle.
Contact Us to see how we can help you finance the property when you find it!
Hit the footpath
There are two ways to approach house hunting that involve pounding the pavement. Try one – or both – to try to find a new place that isn't even on the market yet!
Door knock
Not everyone is comfortable making a person-to-person cold visit, but if you have the courage, there's no harm ringing the doorbell of a house that looks right for you. Often people renovate before selling, so be on the lookout for places that are having work done.
A polite "I'm just wondering whether you're looking to sell any time soon?" might give you a massive advantage. A potential seller might be interested in a private sale where they don't need to go through the drama of open houses and the expense of agent fees. Just remember: beware of the dog!
Letterbox
Walk around areas that you'd like to live in and identify houses that appeal to you. Make up a polite flyer stating that you're on the lookout for a place to purchase, think that this place might fit the bill, and request that they contact you if they're thinking of selling in the near future. Set up a free email address using a service such as Gmail, and invite people to drop you a line.
This is a broad scattergun approach, but you can get lucky either catching someone just before they put their property on the market, or planting a seed in the homeowner's mind that it could be time to move on. It's also a really nice way to explore different neighbourhoods, and – if you're purchasing with another person – it helps to crystalise the types of properties that appeal to you both.
Get in with agents
You may know the old saying "Keep your friends close, and estate agents even closer" … OK, that's not really an expression, but you can get a big advantage if agents know who you are, what you're looking for, and your approximate budget.
A lot of property sales happen quietly, "off market", without ever being advertised. Some sellers just don't want people to know their business, and they approach agents in search of buyers. If local agents know who you are, and that you're serious, you might just get a phone call.
Properties that didn't sell
Some properties go on the market but just don't sell. Sometimes it's a private sale and sometimes they get passed in at auction; either way, for some reason buyers and sellers weren't able to meet in the middle. The owners might decide to sit tight, thinking they'll try again at a later time. This makes them a perfect target for a savvy house hunter.
But how to find them? One way is to ask agents; they might be prepared to contact a vendor on your behalf. Another approach is to pay attention to weekly auction results and keep a note of properties that were passed in. Pop a note in their letterbox –these vendors might be prepared to accept an offer around the amount of the highest bid: they'd sell, and wouldn't have to pay agent fees. You can also try your luck scanning past results on the website Old Listings.
So whether it's letterboxes, door knocking, cosying up with agents or looking out for properties that didn't sell, there are techniques you can try to hopefully give you an edge in your search for that perfect property.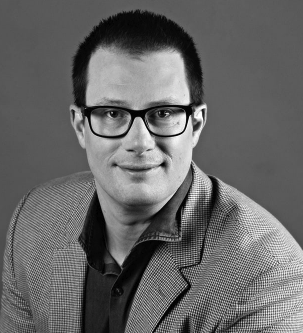 Marc has been a professional lender for 28 years. After beginning his career in 1990 with a UK Building Society, he moved to Australia where he held several different retail banking roles. In 1999 it became clear to him that a mortgage broker would eventually become an obvious choice for someone looking for a home loan so he took the plunge and became an independent broker. He hasn't looked back since!