Melbourne's property market continued to impress this weekend with a buoyant clearance rate of 77%. Most impressively was the number of properties put up to auction. According to REIV CEO Geoff White, there were 1181 auctions held this weekend. The annual spring super surge is in full swing.
The buoyancy looks set to continue with an estimated 3000 properties likely to go under the hammer before Christmas. Next weekend should be another bumper one as we round off the Spring selling season with a good number of properties listed for auction.
What's in a rating anyway?
After all the political turmoil of the last few months, it was a fairly quiet week this week. The main topic of conversation was that old doozy: Australia's AAA credit rating. Or more specifically the rising threat that we may be about to lose it.
Standard & Poor's reissued its warning that Australia's AAA credit rating would be downgraded without significant increases to budget savings or to revenue measures.
ABC reported S&P's head of sovereign ratings, Craig Michaels as saying:
"As we said in July, we will continue to monitor, over the next six-to-12 months, the success or otherwise of the new Government's ability to pass revenue and expenditure measures through both houses of Parliament".
He went on to say that whether or not we keep our much coveted AAA rating will depend on the Government's ability to come up with and implement measures to reduce the budget deficit.
This will depend on the ability of all sides of politics to negotiate and compromise. Hmmm, let's not hold our breath shall we.
Banks move to shore up their positions by raising rates
This week, the other topic under discussion was the move by some banks to raise their variable rates.
AustralianBroker reported that ME Bank had made the decision to hike its variable rate by up to 10 basis points and that its fixed rates would rise by up to 15 basis points.
Bank of Sydney is also raising its five year fixed rates by up to 60 basis points and the Bank of Queensland has indicated that it will raise theirs by up to 20 basis points.
ME head of loans justified the rises by saying  "the increases were based on increasing swap rates – up 40 basis points since the end of August – and increasing cost of deposit funding". He went on to say that ME still offered some of the lowest interest rates across the market.
The shift in rates is a good reminder that you should actively take charge of your loan and make sure you are getting the best value, most appropriate loan for your own unique financial situation. We can help find a mortgage that will work for you.
Keep following us on LinkedIn to get our weekly updates.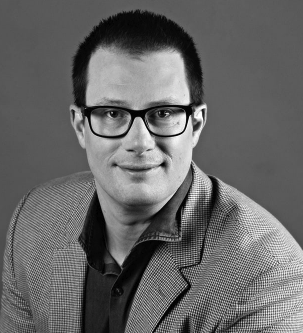 Marc has been a professional lender for 28 years. After beginning his career in 1990 with a UK Building Society, he moved to Australia where he held several different retail banking roles. In 1999 it became clear to him that a mortgage broker would eventually become an obvious choice for someone looking for a home loan so he took the plunge and became an independent broker. He hasn't looked back since!