This week the Melbourne market continued to grow with over 1000 auctions across the city and a healthy clearance rate of 80%. This is well up on last year's 65% and last week when we saw a clearance rate of 75%. REIV's market wrap reported that the outer north and western suburbs are popular, with Thomastown and Hoppers Crossing scoring a 100% clearance rate.
Three houses sold for more than $4 million in St Kilda, Malvern and Toorak, while Brighton and Canterbury saw top apartment sales of around $3.5 million. Bargains were picked up in Thornbury, Essendon and Carnegie with apartments and houses selling for $250,000 to $300,000.
REIV CEO Geoff White reported that for the second consecutive quarter, Melbourne's median house price recorded solid growth, up 3.2% to a record high $740,000.
We have a growing and complex housing market
With the Reserve Bank cutting rates twice this year due to concerns about inflation, the housing market has gone from strength to strength. Bloomberg reported that the RBA "is struggling to gauge the strength of the labor market and its implications for inflation while house prices on the east coast accelerate".
This month, the RBA said, "assessing conditions in the housing market had become more complicated".
Due to the increasing complexity of the residential housing market, it's become a key area of focus for setting monetary policy.  The RBA's monetary policy meeting minutes noted that while overall conditions had eased relative to 2015, some indicators had strengthened over the previous few months. In particular, housing price growth had picked up noticeably in Sydney and Melbourne.
Corelogic research reported in The Advisor outlined, "Sydney and Melbourne have shown strong housing demand which has led to many homes selling in excess of their initial list price. While these conditions persist, it is difficult to see how home values in Sydney and Melbourne in particular, won't continue to increase".
CoreLogic continued, "The points which haven't really been made, but are important, are that the amount of stock, particularly new stock, for sale is lower than last year. You can't purchase what isn't for sale. Secondly, turnover is lower, however, with a record pipeline of unit construction, the decline in turnover is not as great as it would seem at first glance, because off-the-plan sales are not counted until settlement (however, they are counted at their original contract date). The residential housing market is set to remain a key area of focus for the RBA when setting monetary policy over the coming months and years".
It's a good time to get in to this strong housing market – we can help find a mortgage that will work for you.
Keep following us on LinkedIn to get our weekly updates.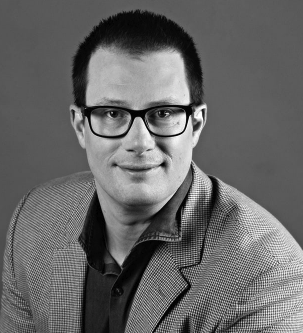 Marc has been a professional lender for 28 years. After beginning his career in 1990 with a UK Building Society, he moved to Australia where he held several different retail banking roles. In 1999 it became clear to him that a mortgage broker would eventually become an obvious choice for someone looking for a home loan so he took the plunge and became an independent broker. He hasn't looked back since!