There were more than a 1000 auctions again this week in Melbourne, after last week's highest number of Sunday auctions this year. With a bumper clearance rate of 79% there were a lot of happy homeowners making the most of low interest rates.  REIV's market wrap reported that Melbourne's top five growth suburbs of Langwarrin, Williamstown, Seaford, Footscray and Frankston have increased in popularity this quarter by up to 20%.
One house this week sold for over $5 million in Hawthorn, while a top apartment sale almost hit the $3 million mark in Malvern. Shrewd homebuyers snapped up some bargains in Braybrook, Melton South and Hastings, picking up apartments and houses for under $300,000.
According to CoreLogic's Monthly Housing and Economic Chart Pack, the annual change in Melbourne's home values has increased by an impressive 9.1%.
First home buyers (FHBs) missing out on the house party
Although it was another busy week on the Melbourne housing market, FHBs didn't get the invite. The Adviser reported that investors and baby boomers are not letting FHBs get a foot in the door. With low interest rates, it's harder to save, but it also easier for those with equity to get in on the low interest housing market.
South Australian State Government organisation HomeStart Finance CEO John Oliver said, "Investors and baby boomers may already have an advantage over first time buyers because of equity in their existing property, so property is an obvious choice for them". He added, "the reality is house price growth continues to outpace the growth in incomes, which means first home buyers are forced to save for longer".
Research by St. George Bank indicates you might have to shack up with your mates to afford your first property. "Two incomes are better than one, so it seems logical for buyers to team up with others if affordability is an issue to share the costs, including stamp duty and valuation fees", said General Manager Ross Miller.
If you're a first home buyer and struggling to get in, we can help you find the right mortgage.
It's a complex housing market, but a healthy one
CoreLogic's Managing Director Lisa Claes, in a speech at the Australian Securitisation Forum in November, stated, "Affordability constraints, strong growth, low turnover and high investor activity – these are just some of the contradictory phrases characterising the real estate industry today, painting a complex picture of an increasingly paradoxical market".
But, the future of the housing market looks healthy with homeowners in Melbourne enjoying an 82% growth in property values since 2009. Claes continued, "Residential property ownership has long been the great Australian dream, is a key component of personal wealth building and has a significant multiplier impact on economic growth. In spite of the contradictions that are characterizing the market, all indications are that real estate will remain hot property for quite some time".
Follow us on LinkedIn to get our weekly updates.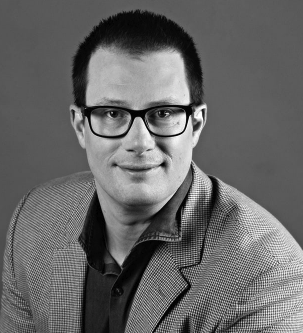 Marc has been a professional lender for 28 years. After beginning his career in 1990 with a UK Building Society, he moved to Australia where he held several different retail banking roles. In 1999 it became clear to him that a mortgage broker would eventually become an obvious choice for someone looking for a home loan so he took the plunge and became an independent broker. He hasn't looked back since!