There were only a few punters who put their money on a rate cut this week with the RBA board meeting just minutes before the Melbourne Cup. Just as well as rates remained unchanged and most economists see them going the distance and on hold into next year.
RBA Governor Philip Lowe said of the decision, "financial markets are functioning effectively. Funding costs for high-quality borrowers remain low and, globally, monetary policy remains remarkably accommodative. Financial institutions are in a position to lend for worthwhile purposes".
The RBA statement said that these factors are assisting the economy to make the necessary adjustments, though an appreciating exchange rate could complicate this.
Governor Lowe added "in the housing market, supervisory measures have strengthened lending standards and some lenders are taking a more cautious attitude to lending in certain segments. Turnover in the housing market and growth in lending for housing have slowed over the past year".
The RBA also mentioned that the pace of increase in housing prices is lower than a year ago, but that some markets have been rising briskly over the past few months. This is true of Melbourne and Sydney.
Governor Lowe said, "considerable supply of apartments is scheduled to come on stream over the next couple of years, particularly in the eastern capital cities. Growth in rents is the slowest for some decades".
These were some of the factors that led the board to leave the cash rate unchanged, which is consistent with sustainable growth in the economy and achieving the inflation target over time.
Commenting on no rate change, AMP Capital chief economist Shane Oliver said, "September quarter inflation was low on an underlying basis, but probably not low enough to trigger another cut just yet as it is in line with the RBA's own expectations".
"Economic growth in Australia looks reasonable, with the worst of the mining investment slump behind us and a rise in commodity prices is starting to boost national income again."
"As such, the RBA can afford to be patient in waiting for inflation to head back to target and thereby avoid the risk of adding to financial instability with another rate cut for now."
A drop to 1.25% would have been excellent news for mortgage holders, but the RBA holding rates steady at 1.5% continues to be good news for punters all round.
Strong property market in Melbourne
The property market continues to deliver strong returns across much of the country during the Spring season. This week Melbourne had a 79% clearance rate. According to REIV, consumer sentiment in Victoria is high, rising by 2.8% in October – up 5.6% on this time last year.
REIV CEO Geoff White said, "Melbourne's market is one of the best for sellers of houses and apartments in a number of years".  He continued, "the median price increase is taking place in tandem with a Spring clearance rate of close to 80%, the highest in seven years".
Prices have been impressive, with Melbourne recording an 11.8% increase this year. Sale highlights this weekend included a couple of bargain apartments in St Kilda going for around a quarter of a million and the top five house sales in Melbourne were all over $2.5 million!
Spring continues to be a safe and solid investment bet, as the housing market remains strong. Keep following us on LinkedIn to get our weekly updates.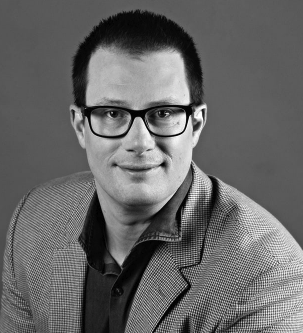 Marc has been a professional lender for 28 years. After beginning his career in 1990 with a UK Building Society, he moved to Australia where he held several different retail banking roles. In 1999 it became clear to him that a mortgage broker would eventually become an obvious choice for someone looking for a home loan so he took the plunge and became an independent broker. He hasn't looked back since!