Welcome to the long weekend! Again, Melbourne proves that it's a great place to be as the party spirit brought on by a confluence of racing carnival, public holiday and Halloween infuses through the suburbs. And even the wild weather can't break this city's spirit.
There was a clearance rate of 80 per cent this weekend with 450 auctions held. Although there were fewer properties up for auction compared to last weekend's bumper amount of over a 1000, the clearance rate was much higher – 80 per cent compared to 67 per cent last weekend.  According to REIV chief Geoff White, two suburbs, Bentleigh East and Hawthorn, delivered a 100 per cent clearance rate from 16 auctions last week.
This included this weekend's top auction result – a suitably spooky former Victorian house in Hawthorn. The house at 65 Lisson Grove sold for an impressive $2,815,000. Even more impressive is that the house is just a skeleton.
The residence was gutted by fire and has been partially demolished, leaving only the exterior of the building in tact.
Still, the exterior is beautiful and has a heritage overlay. The property is also well located on a 1000sqm block in the very desirable leafy streets of Hawthorn. And given that fully fleshed-out houses in the area sell for over $5 million, it is probably a very savvy investment for the buyers.
Latest CPI figures see economists tipping for RBA to remain steady on rates.
On Tuesday the RBA will meet again and make a decision on the official interest rate. In recent weeks there has been some speculation that they may drop the rate slightly. However the release of the latest CPI results, which have been described in classic economist speak as 'soft' and 'messy', have led most to predict the RBA will keep the rate as is.
The Australian Bureau of Statistics released the Consumer Price Index (CPI) figures for the third quarter of 2016. The CPI was a low 0.7 per cent, or 1.3 per cent year-on-year.
Mortgagebusiness reported on Thursday that the CPI results would mean the RBA would 'wait and see' before cutting rates again. They quoted AMP Capital chief economist Shane Oliver as saying:
"On balance I'd probably lean to the RBA [keeping rates] on hold in November because the underlying rates are very low. Other areas of the economy are reasonably solid, commodity prices have been rising, so I'd lean to the view that they'd look at their numbers as being consistent with inflation. They'd wait and see".
He did note that the Australian dollar was higher than the RBA would like and said that if they did decide to cut rates on Tuesday, it would likely be the last cut.
Whatever the RBA decides, low interest rates are here to stay for a while. And with all the trick and treating going on, be sure to treat yourself by reviewing your home loan options. Can you treat yourself to a better home loan deal? Probably. Talk to us at Mortgage Broker Melbourne to find out.
Don't forget to follow us on LinkedIn for our weekly updates.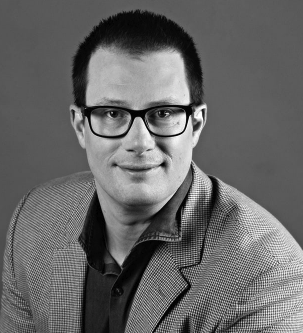 Marc has been a professional lender for 28 years. After beginning his career in 1990 with a UK Building Society, he moved to Australia where he held several different retail banking roles. In 1999 it became clear to him that a mortgage broker would eventually become an obvious choice for someone looking for a home loan so he took the plunge and became an independent broker. He hasn't looked back since!