What a weekend! As footy fever starts to grip the state, Melbourne's property market has been kicking a few goals of its own. With a clearance rate of 81% and 611 properties sold at auction, it is clear that the Melbourne market continues to perform strongly. The REIV reported 756 auctions with 611 selling and 145 being passed in. The clearance rate was up from 77% last weekend and 74% this time last year.
Next weekend will be a super weekend with over 1000 auctions to be held before the market goes quiet as all eyes turn to the MCG for the week of the Grand Final.
The top sale of the weekend was a 1930s art deco beauty at 367 Dandenong Road, Armadale. The six-bedroom house sold for an impressive $5,525,000. At the other end of the scale, last weekend's bargain was a three-bedroom house at 511 Thompson Road Norlane, just north of Geelong.
Investors return to the property market
Low interest rates, that may well go lower, and continued strong demand for housing have seen investors return to the property market.
This week, The Adviser reported on the ANZ Australian Economic Quick Reaction for July that showed investor lending rose by 0.5% month-on-month. This is despite a decline in owner-occupier lending (down 4.5% month-on-month) and a general decline in the value of housing finance.
ANZ commented that "this is the third month in a row where investor borrowing diverged from owner-occupier lending, suggesting to us that investors are driving the recent pickup in housing demand".
ANZ said that tighter lending conditions may be behind the decline but also noted that renewed strength in housing prices and high auction clearance rates suggest the dip may be temporary.
Savvy investors rely on brokers to get the best deals
The second annual Property Investor Sentiment Survey by Property Investment Professionals of Australia (or more perkily known as PIPA) was released last week. It surveyed more than 1,000 property investors and found that mortgage brokers remain a key method for securing finance.
According to The Adviser, 65% of investors surveyed secured their last investment loan through a mortgage broker and 71% would do so again for their next property.
PIPA chair Ben Kingsley said "in the complex borrowing environment we are now facing, brokers continue to play a key role as providers of finance to investors. They tend to better understand the investment lending landscape and offer great choice to investors."
Interestingly, 70% of respondents think that now is a good time to invest in property, up 5% points on last year's survey.
Despite tighter lending conditions, property investors are still seeing the opportunities in the market especially with interest rates so low.
Ben Kingsley commented: "Most property investors are looking past short-term challenges, remaining focused on the long-term wealth benefits that are available from residential real estate".
He continued by saying "importantly, most investors are not speculating on quick gains in a low interest rate environment".
If you are thinking of investing in property make sure you are well informed about your finance options. The mortgage market remains very competitive, we can make sure you get the best deal.
Follow us on LinkedIn to get our weekly updates.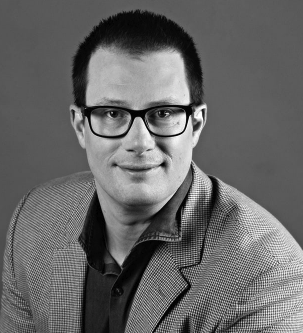 Marc has been a professional lender for 28 years. After beginning his career in 1990 with a UK Building Society, he moved to Australia where he held several different retail banking roles. In 1999 it became clear to him that a mortgage broker would eventually become an obvious choice for someone looking for a home loan so he took the plunge and became an independent broker. He hasn't looked back since!