Melbourne will hit the record books this Christmas, with a December high of 2537 auction sales set to be broken for the first time in nine years. With a clearance rate of 77% on 1028 auctions this weekend, there were as many sales as auctions compared to this time last year!
REIV's market wrap listed apartment bargains in Frankston, Footscray and Thornbury all under the $300,000 mark, with top apartment sales in Sandringham and Glen Waverly topping $1 million. Total sales for the weekend hit a staggering $630 million.
First home buyers (FHBs) continue to miss out
At the beginning of December we reported that FHBs are struggling to save for their first home as house price growth continues to outpace their income growth.
Their woes continued this month with the number of FHBs decreasing to their lowest level in 25 years, according to figures released in the Adelaide Bank and Real Estate Institute of Australia Housing Affordability Report.
The report's figures show a decrease of 5.8% compared to the September quarter last year. Adelaide Bank general manager Damian Percy said, "this is the lowest figure recorded since ABS records began in June 1991".
Compared to this time last year, the average loan size was "0.4% less and the percentage of income required was 2.2% lower".
In good news, 30.3% of FHBs that purchased during the September quarter were from Victoria and they make up a healthy 14.7% of the State's owner-occupier market.
Brokers increase their share
The Adviser this week reported that "mortgage brokers are writing more new home loans for the major banks than they did in 2015".
APRA's Quarterly ADI Property Exposures report found "the majors approved $75.2 billion over the September quarter this year, of which $36.4 billion (48%) was originated through the third-party channel".
Overall, brokers increased their share from 47% to 49% since September last year.
Will the RBA cut rates next year?
Last week, the Reserve Bank of Australia (RBA) kept the cash rate on hold at a record low level of 1.5%. And already there's been speculation that they will cut rates next year.
As reported in Mortgage Business, Stephen Koukoulas, former chief economist of Citibank and senior economic adviser to the Australian Prime Minister, said, "I think the RBA will cut again, reluctantly, because they're worried about house prices, particularly in Sydney and Melbourne where median house prices are at record highs of $1.06 million and $770,000, respectively".
Mr Koukoulas also suggested that the RBA might be tempted to "lean on the regulators" so that they're more "careful in how much they're lending for the housing market".
We hope you have a great break and if you have any questions about lender rates or the best mortgage for your finances, we'll be here in the lead up to Christmas.
Follow us on LinkedIn to get our weekly updates.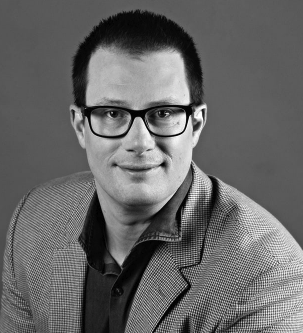 Marc has been a professional lender for 28 years. After beginning his career in 1990 with a UK Building Society, he moved to Australia where he held several different retail banking roles. In 1999 it became clear to him that a mortgage broker would eventually become an obvious choice for someone looking for a home loan so he took the plunge and became an independent broker. He hasn't looked back since!