Last weekend saw another solid weekend of auction results with REIV reporting a 79% clearance rate and 904 properties selling.  This was down slightly from the previous weekend (81%) but up on this weekend last year at 73%.
The top auction suburbs in the year to date are South Kingsville, Briar Hill and Huntingdale – each with a 92% clearance rate.
RBA will cut rates again before Christmas, unless they don't
Economists love to speculate over what the Reserve Bank will or won't do with the cash rate. Will they leave it on hold or will they cut the rate again?
At the board meeting in October, the RBA kept the rate at an historic low of 1.5%. This surprised absolutely no one.
However, according to a recent survey, economists are increasingly convinced that there will be another rate cut before Christmas.
AustralianBroker reported on a finder.com survey of 33 economists that found 24% are predicting a November rate cut, with 9% thinking the RBA will wait until December to cut the rate.
Most of the surveyed economists believe that the rate cuts will bottom out at 1.25%, or perhaps even 1%.
Given the long period of low interest rates, the effect of a cut will not be as great as it would have been 5 or 6 years ago. It will result in a rise in demand for property, but probably not by much.
Whatever the RBA decides to do, there is a general consensus that interest rates will remain at historic lows for the foreseeable future. This is great news for home-owners and investors.
Renovations important to the whole economy, not just hardware stores
Did you spend part of your weekend at Bunnings, or at the Masters fire sale? If so, you are not alone.
According to the Housing Industry Association (HIA) latest Renovation RoundUp report, home renovations contributed an impressive $31.4 billion to the national economy in 2015, an increase of 4.7%.
The Advisor quoted HIA's senior economist, Shane Garrett as saying "home renovations' demand has a lot going for it at the moment – low interest rates, a strong pace of dwelling price growth in key areas and healthy labour market conditions in the larger cities".
Mr Garrett believes that house price growth in cities like Melbourne and Sydney has seen homeowners who were considering moving, deciding to stay put and renovate instead. Maybe our obsession with renovation reality TV shows also has something to do with it too.
And if you are considering renovating, it's also a good to review and renovate your home loan. Perhaps you can get a better deal at the same time as increase the capital value of your home.
Follow us on LinkedIn to get our weekly updates or see you at Bunnings!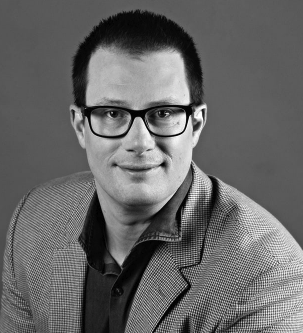 Marc has been a professional lender for 28 years. After beginning his career in 1990 with a UK Building Society, he moved to Australia where he held several different retail banking roles. In 1999 it became clear to him that a mortgage broker would eventually become an obvious choice for someone looking for a home loan so he took the plunge and became an independent broker. He hasn't looked back since!