Melbourne saw auction frenzy this weekend with over 1200 houses and apartments auctioned, and an impressive 80% clearance rate.  REIV's market wrap predicts December records will be broken this year as almost 4000 homes go to auction – 200 more than December last year.
This week we saw apartment bargains go for under $300,000 in St Kilda, Footscray and Frankston, and house sales top the $5 million mark in Templestowe and Albert Park. REIV CEO Geoff White summed up the feeling in Melbourne, "Everything is aligned for sellers, who are benefitting from strong buyer confidence and record low interest rates".
RBA ends 2016 by keeping interest rates the same
With Christmas just around the corner, this week the Reserve Bank of Australia (RBA) gave homeowners an early present by keeping the cash rate on hold at a record low level of 1.5%. It was the final meeting of the year before the board reconvene in February next year.
On housing, Reserve Bank governor Philip Lowe said, "Conditions in the housing market have strengthened overall, although they vary considerably around the country".
According to new figures released by CoreLogic, over the past month Sydney, Hobart, Adelaide and Darwin all had monthly gains of 0.8% or higher, with Darwin and Adelaide having a particularly strong month returning growth of 3.7% and 2.9%.
"The highest annual growth rate is evident in Sydney and Melbourne where dwelling values are now 13.1% and 11.3% higher respectively, reflecting a steeper upwards trajectory in growth over the second half of the year," said Tim Lawless, Head of Research at CoreLogic.
He continued, "Currently the national growth cycle has been in play for 4.5 years, with capital city dwelling values rising by 42.2% over the cycle to date".
It's clear that sustained housing growth coupled with all time low interest rates continues the spate of good news for investors and homeowners alike as we move towards the New Year.
Lenders ignore on hold rates and increase their variables
It was beginning to look a lot like Christmas, but Scrooge has raised his head in the shape of the big banks upping their variable rates.
The roundup so far is:
Westpac 0.08% on all interest only loans
NAB 0.15% on investor loans
ANZ 0.08% on variable Residential Investment Property Loan Index Rate
ING Direct 0.15% on all loans, to re-align with the market.
With regard to ANZ, there is no change to their standard variable rate for owner-occupier home loans, and fixed rates remain unchanged for both investors and owner-occupiers.
ANZ Group Executive Australia Fred Ohlsson said, "Despite residential investor rates remaining at historic low levels, this was a difficult decision that took into account increases in our funding costs and our regulatory obligation to manage a balanced portfolio".
If you've been hit by the increases, here are some handy tips to save interest. You can also get in touch with us to find out who is in our top three best-priced lenders.
Follow us on LinkedIn to get our weekly updates.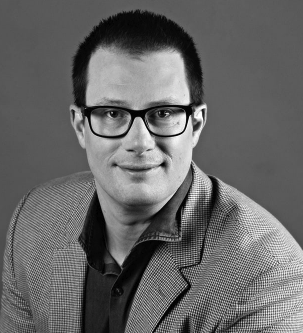 Marc has been a professional lender for 28 years. After beginning his career in 1990 with a UK Building Society, he moved to Australia where he held several different retail banking roles. In 1999 it became clear to him that a mortgage broker would eventually become an obvious choice for someone looking for a home loan so he took the plunge and became an independent broker. He hasn't looked back since!