Donald Trump is president-elect of the USA.
This is a statement that few people ever thought they would say. And not surprisingly his unexpected victory sent more than a few ripples through international markets.
Back home the property market seemed completely unperturbed, delivering another very solid weekend of auction results. In fact, according to REIV CEO Geoff White, the number of auctions has averaged about 1,000 a week since October.
The clearance rate for last weekend was 77 per cent with 990 auctions reported to REIV and 760 selling.
Trump victory unsettles markets as everyone waits to see what will happen
Exactly what a Donald Trump presidency will bring is anyone's guess but in the short term it is likely to halt expected interested rate rises in the USA.
Gennadiy Goldberg, interest-rate strategist at TD Securities LLC in New York, was quoted by Mortgage Professionals Australia (MPA) as saying Trump is the 'uncertainty candidate'.
She went on to say "we don't quite know where his platform is going to fall, what he's going to focus on". This means that the US Federal Reserve's path to raising interest rates is no longer as clear as it was. Prior to the election, the Federal Reserve looked set to raise rates in December, for the first time since 2015.
Until the market volatility settles down, the Federal Reserve will be more likely to pause and keep interest rates as is while they wait to see how things play out.
What a Trump victory means for us here in Australia is also unclear.
MPA quoted Nerida Conisbee, REA chief economist, as saying "the impact on our rates at this stage is uncertain. Under Trump, uncertainty in the US may lead to a strengthening of the Australian dollar that an increase in US rates is unable to offset. It may put more pressure on the RBA to cut rates."
Australia, a proud nation of 'tight-wads', but we focus on the wrong things.
In other news, a nation-wide report into the spending habits of Australians was released this week. It revealed that we are a penny-pinching people who relish saving money on the things we love to buy.
The report, conducted by University of Technology Sydney (UTS) on behalf of Heritage Bank, also found that despite our love of a bargain, we are wasting an estimated $7.4 billion a year by focusing savings on minor purchases, rather than major life purchases that have the biggest financial benefit.
In other words, we pat ourselves on the back when we save money on the grocery shop, but don't bother to review major life purchases such as our home loan.
UTS researcher, Dr Eugene Chan said that by obsessing over savings on minor purchases such as fashion or travel, we had lost sight of the bigger picture.
"What is interesting to see is that tightwads, who are typically very rational in their spending, are looking to make savings on the things they connect with emotionally, like clothing and travel, over major life purchases such as a home loan" said Dr Chan.
The report showed that almost a third of Australians think switching home loans is too much trouble. A further 28 per cent considered the cost of switching to be not worth the time and effort.
But those that did review their home loans and switched to a better deal saved big dollars. According to the research, these 'savvy switchers' saved up to $3,000 per year, with an estimated saving of $717,966,7502 per year collectively.
And the cost of switching home loans was also grossly overestimated. The savings enjoyed by getting a more competitive home loan were much, much greater than any exit fee.
The report also highlighted that many Australians found it difficult to compare home loan products. This is where a mortgage broker can make life easier for you. We understand the home loans on offer and can find you the best deal for your unique situation.
And switching home loans is a lot easier than many people think. It takes a little bit of effort to reap potentially substantial financial rewards. Contact us today to find out just how much you could save by switching providers, and follow us on LinkedIn to get our weekly updates.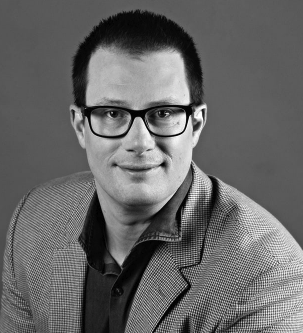 Marc has been a professional lender for 28 years. After beginning his career in 1990 with a UK Building Society, he moved to Australia where he held several different retail banking roles. In 1999 it became clear to him that a mortgage broker would eventually become an obvious choice for someone looking for a home loan so he took the plunge and became an independent broker. He hasn't looked back since!