What a week!
It was a Grand Final greater than anyone could have imagined. Exciting and moving, it was a brilliant display of sportsmanship, courage and skill. And, it showed just what a fabulous city this is to live in.
Celebrations erupted onto the streets of the Bulldogs heartland of Yarraville and West Footscray, but also across the city. Everyone came together to support the Doggies. It was a great reminder that where you live or buy isn't just a financial investment, it's also about lifestyle and community.
The oft-quoted cliché about location, location, location is true. But it's not just about access to the city. It's also about things like parks, shops, libraries, cafes, sports grounds and schools. These all help create communities. And at the moment, the sun is definitely shining in the west.
With all eyes on the MCG, there was very little action on the auction front last weekend. Only 41 properties went to market according to REIV, with 37 selling and four being passed in, three of those on a vendor's bid.
The top sale of the week was a 3-bedroom house at 54 Alexandra Street, South Yarra. The tiny 239sqm block sold for $1,780,000. Nestled between Fawkner Park and Chapel Street, this sale was all about location and lifestyle.
New report shows gain for Melbourne but pain for Perth and Darwin
The latest Pain and Gain report by CoreLogic has revealed that the percentage of homes selling at a loss has increased slightly nationwide. Over the June quarter 5.9% of capital city homes were sold at a loss, this is up from 5.7% in the March quarter.
The Perth and Darwin market saw the most significant decline in house value with 20.1% of homes in Perth and 24% in Darwin reselling at a loss. The downturn in the resources sector is the leading drive of the decline in value in these cities. The view for the rest of the nation is much more buoyant.
CoreLogic's head of research, Cameron Kusher said, "While loss-making resales increased over the quarter, historically, most cities are still seeing quite a low instance of homes reselling at a loss. However, Perth and Darwin are the exceptions with the proportion of loss-making resales at, or close to historic highs."
The Melbourne property market continues its solid form with the percentage of loss making sales at historic lows. According to the report, Melbourne and Canberra were the only cities to see no increase in the number of homes resold for a loss.
September auction results have been impressive, even with the AFL-induced low auction action of last weekend.
Next week the auction market will return to normal, although the party in the west will likely continue for many weeks to come. Talk to us to find out how to #bemorebulldog and make your own mark in property.
Follow us on LinkedIn to get our weekly updates.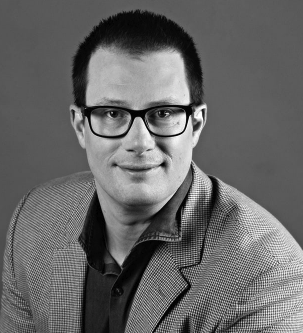 Marc has been a professional lender for 28 years. After beginning his career in 1990 with a UK Building Society, he moved to Australia where he held several different retail banking roles. In 1999 it became clear to him that a mortgage broker would eventually become an obvious choice for someone looking for a home loan so he took the plunge and became an independent broker. He hasn't looked back since!