It's been a Battle Royale in Australia's Parliament over the past 6 months as the government fought with with the Greens over the Housing Australia Super Fund.
Watching Parliament isn't everyone's preferred activity; especially when so many people are juggling risings costs. But this reform could make a difference, right? Let's see…
What is the Housing Australia Future Fund?
There aren't enough houses in Australia. Whether it's a rental or a purchase, lack of supply is one of the main reasons that house prices and rents keep rising. Lack of investment in new houses over the past couple of decades means supply hasn't kept up with demand.
The $10 billion Housing Australia Future Fund aims to create a pipeline of funding for social and affordable rental housing. The aim is to build 30,000 affordable rental homes in the next 5 years. The idea is that the government invests the money on the stock market and profits fund new builds. Future rentals and market profits are then re-invested and more homes are built.
So what will that do to the property market? What does it mean to property investors? Will benefits flow on to young first homebuyers? And what happens if the stock market crashes?
Risks and rewards
As opponents have argued, if the investment doesn't make money, there'll be no houses. Ouch. The government later added a guarantee that at least $500 million would be spent each year, and everyone took a deep breath. There's the added detail that the build will be shared across the country.
Some people have described the HAFF as complicated and too risky. Many – including the Greens – wonder why governments don't just build social housing like they always used to. The Coalition objected to the reform from the start and dealt themselves out of the debate.
Who does the HAFF help?
If you can get your hands on one of these new dwellings, you'll be lucky. Those assessed as having an "acute housing need" will be prioritised. Some housing and population experts reckon we'll need up to 650,000 new homes in the next 5 years – more than 20 times the government's commitment. And that is simply not going to happen.
Existing property owners are in the box seat. More demand usually (but not always) leads to higher prices. Having a bit more supply in the market could take some of the squeeze off cheaper houses, meaning first homebuyers might be able to nudge their way into the market.
But with a near-future pointing to lower interests rates, things aren't going to get much easier for anyone looking for a place to rent or buy.
Talk to an expert
Don't let this news get you down. There are still plenty of clever ways to ease your way into the real estate market and find your dream home.
Mortgage Broker Melbourne is not part of a huge corporation. We prefer the personal touch. We've spent more than 20 years helping young Victorians find a place to live, and love to work with our clients one-on-one.
Explore your options. Our service is completely free to you (although if you get a loan, there'll be fees and charges from them). There's no obligation. Let us help you understand your financial position and find the best loan for your circumstances.
Contact Mortgage Broker Melbourne today.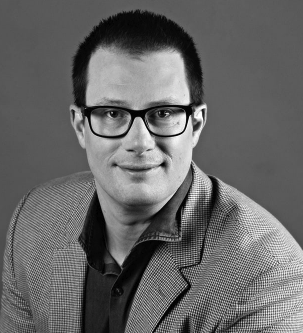 Marc has been a professional lender for 28 years. After beginning his career in 1990 with a UK Building Society, he moved to Australia where he held several different retail banking roles. In 1999 it became clear to him that a mortgage broker would eventually become an obvious choice for someone looking for a home loan so he took the plunge and became an independent broker. He hasn't looked back since!