This week Melbourne had a major auction weekend, almost hitting last week's prediction of 900 properties up for auction. The city had a clearance rate of 79% with 665 properties sold out of 840 listed. REIV auction results also reported that suburbs Malvern East and Brighton have had an auction clearance performance of an impressive 91%.
Grab a designer chair – the top auction price was a cool $4.94 million for a 4-bedroom house in Malvern. Top of the bargains, a gorgeous, renovated 1-bedroom apartment in Flemington went for an affordable $240,000. A great price to get you into the market as most of us can only dream of that Malvern mansion!
Budgeting advice from the Treasurer
In the last 25 years we've become a no-recession generation and according to reports from Bloomberg, Treasurer Scott Morrison has said we've become complacent with our budgeting.
"Morrison said Thursday a generation has grown up not seeing unemployment above 10 per cent, mortgage rates at 18 per cent or inflation as a problem. He warned the budget must be returned to the black to insulate against future shocks and private investment had to increase to boost the economy's productive capacity."
The Treasurer has a difficult task ahead of him in filling a huge budget hole without raising taxes or cutting spending. For you though, budgeting now could stand you in good stead if the future sees a hike back up to those 18% mortgage rates. Check out our tips on how to save interest for ideas to get your budget started.
Rentvesting on the rise
If you can't afford where you want to live, become a rentvester and buy a property in a more affordable suburb. Then you can rent it out while you live where you want to.
This week, Australian Broker reported that Sydney's first home buyers (FHBs) buying investment properties through real estate agency iBuyNew had increased by 188% since 2014.  The report said that Sydney FHBs are buying in outer suburbs and Melbourne FHBs are looking to buy interstate as a way to get into the market and rent those properties out. Buyers are then renting other properties to live in that are close to their home city lifestyle.
It's been another week where our confidence continues to grow with consumer confidence increasing by 3.5%, as interest rates remain low and the housing market strong. Don't be complacent though – put that confidence to good use and start budgeting for the day rates rise again. I can't see them hitting 18% because mortgages are much higher now that they were then, relative to wages. The RBA was raising rates 1% at a time just to get an effect, they now only move 0.25 at a time. It is always best to hope for the best but plan for the worst though, so feel free to call us anytime to chat!
Follow us on LinkedIn to get our weekly updates.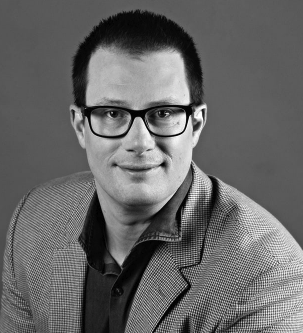 Marc has been a professional lender for 28 years. After beginning his career in 1990 with a UK Building Society, he moved to Australia where he held several different retail banking roles. In 1999 it became clear to him that a mortgage broker would eventually become an obvious choice for someone looking for a home loan so he took the plunge and became an independent broker. He hasn't looked back since!