There might not have been as many auctions in Melbourne as this time last year with 1,114 going to auction compared to 1,551, but the clearance rate knocked last year out of the park – 81% to a mere 69%! This is also up on last week when we saw a rate of 77%. REIV's market wrap summed it up by saying "we've hit a six-month peak in the last fortnight – boosted by strong buyer interest in Melbourne's northern suburbs".
Sale highlights included three houses selling for $5 million or more, a couple in Middle Park and one in Hawthorn. If you're looking for a bargain apartment, head to West Footscray and St Albans where buyers last weekend picked some up for around the $200,000 mark.
Mortgage brokers for mortgage needs
This week, JP Morgan released its Australian Mortgage Industry Report – Volume 23. What was really interesting and positive for us at Mortgage Broker Melbourne was the 'branches versus brokers' data and that more customers are coming to us rather than the banks.
The Adviser reported Digital Finance Analytics principal Martin North, co-author of the report, as saying that when it comes to distribution and weighing up branches against brokers, cost is not the key issue.
Mr North said, "it's not so much a cost question," he explained, "but more a customer-driven issue. Customers are voting with their feet and choosing to go to mortgage brokers for their mortgage needs, which the banks are now adapting their strategies to".
Most significantly, he said, "the broker channel has a big influence and we expect it to be a bigger influence going forward".
This is something that makes us feel good about the service we provide – one where we can do the home loan legwork for you!  We can help you through the process as well as finding you a great rate.
Melbourne market still growing
As we said in our market wrap, Melbourne still has a Spring glow, with high clearance rates, lots of demand and continued price growth.
Property Value by CoreLogic has put together a September property snapshot infographic that shows just how positive the market is right now in Melbourne. It is the place to be with median house prices of $590,000 and a growth of 9% since this time last year. Houses and units are snapped up within a month and the original price listing and final selling price difference is about 4.5%.
REIV CEO Geoff White said, "Everything is aligned for sellers, who are benefitting from strong buyer confidence and record low interest rates".
It's a great time to buy, with Spring well under way and borrowing conditions in tip-top shape. Get in touch if you'd like to start your investment journey with us.
Follow us on LinkedIn to get our weekly updates.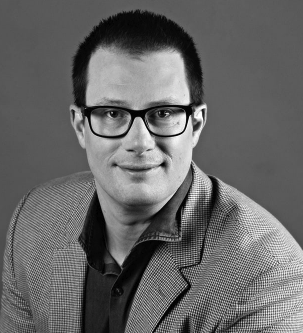 Marc has been a professional lender for 28 years. After beginning his career in 1990 with a UK Building Society, he moved to Australia where he held several different retail banking roles. In 1999 it became clear to him that a mortgage broker would eventually become an obvious choice for someone looking for a home loan so he took the plunge and became an independent broker. He hasn't looked back since!