The Home of Football continues to kick goals this week with another 81% clearance rate and 831 auctions held – not quite the 1,000 predicted last week. Mortgage rates are still at record lows and we're seeing springtime high clearance rates as per. No rushed behinds here. Expect it to be a bit quieter next weekend with every Melbourne footy supporter turning red, white and blue with the Western Bulldogs in the AFL Grand Final against the Sydney Swans at the G.
REIV auction sale highlights saw folks buy into the east with apartments in Brighton East and Kew East going for around the $1.5 to $2 million mark. West is still best for a bargain with an apartment in Albion going for $319,000. The top sale this week went to a 1930s house in Canterbury that smashed its reserve of $2.65 million and sold for $4 million!
Property prices in Melbourne continue to grow with Domain quoting NAB chief economist Alan Oster as saying there's still more to come before the siren in the September quarter.
Melbourne vacancy rates drop pushing up rents
More good news as September continues to be a good time to rent your property in Melbourne with another increase in rents due to low vacancy rates. Broker News reported a national vacancy rate drop of 0.2% putting Melbourne just below 2%.
Over the last year, Melbourne's unit rental prices have gone up 4.5% and house rents by 3.4%. Independent property analysts SQM Research show weekly rents are up across the board. SQM Research Managing Director Louis Christopher said, "vacancy rates have edged down in all capital cities. Reflecting that, asking rents have jumped in some cities", of Melbourne he continued, "having a vacancy rate trending down below 2% is highly suggestive that landlords are in control of the market".
Rate cuts mean housing markets still not slowing down
This week, Bloomberg have reported that rate cuts have spurred the housing markets in Sydney and Melbourne. New RBA Governor Philip Lowe said "the outlook is improving following regulatory measures to curb lending to investors and as new stock comes in line".
He continued, "the construction cycle has a bit more momentum than we expected earlier. Credit growth and turnover in the housing market are also lower than they were a year ago. Under APRA's guidance, lending standards have also been tightened. Overall, then, the situation is somewhat more comfortable than it was a year ago, although we continue to watch things carefully".
Rate cuts are propelling the Melbourne market up and up much like the Bulldogs Easton Wood's high-flying mark against GWS Giants. Right now, it's a great time to buy and to be a Doggies supporter. Get in touch to get the best deal and make your mark of the year.
Follow us on LinkedIn to get our weekly updates.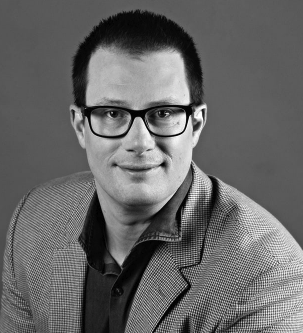 Marc has been a professional lender for 28 years. After beginning his career in 1990 with a UK Building Society, he moved to Australia where he held several different retail banking roles. In 1999 it became clear to him that a mortgage broker would eventually become an obvious choice for someone looking for a home loan so he took the plunge and became an independent broker. He hasn't looked back since!