The spring season is certainly blooming with mortgage rates at record lows and Melbourne's clearance rates up on last week and last year. This week we saw a clearance rate of 79% and almost 800 auctions held around the city. It looks like September is well on the way to achieving predicted springtime high clearance rates.
REIV auction sale highlights for Melbourne included a red-brick Brighton 4-bedroom house with bay views that went for $6.5 million and an affordable studio apartment in St Kilda selling for $194,000.
Good odds on Melbourne Cup day rate cut
The RBA this week left interest rates as is with outgoing governor Glenn Stevens handing over to his deputy Philip Lowe in two weeks, reported Bloomberg Markets. And the speculation continues about when another interest rate cut will happen, with Mortgage Business news taking a punt on a possible Melbourne Cup day rate cut of 0.25%.
It's a close call according to Dr Shane Oliver, Head of Investment Strategy and Economics and Chief Economist at AMP Capital, who thinks the RBA may cut interest rates again to keep the dollar down and push inflation up. With regard to the residential housing market he said:
"I would have thought the bounce back up in auction clearance rates in Sydney and Melbourne and renewed strength in housing finance would suggest that this year's rate cuts have reinvigorated the already hot property markets in those cities, suggesting the case for another bout of RBA 'jaw boning' and possible APRA action to cool things down again."
One thing's a cert – it's already a low-interest market. But are the odds looking good for it to go even lower? We'll have to see what happens form-wise over the coming weeks.
Housing market not slowing down
Low interest rates continue to fuel the Melbourne housing market and it's not looking to slow down anytime soon.
AFR reported that clearances are staying strong as auction numbers rise. CoreLogic Valuation Policy & Compliance Manager Kevin Brogan said of the clearance rates:
"Two weeks ago we had quite a significant uplift in volume in auction activity and that didn't knock a dent in the clearance rate either."
With Melbourne's Spring Racing Carnival underway, clearance rates don't look to be easing up any time soon. And more potential rate cuts will keep the housing market racing on.
The Melbourne market is also looking good on the back of positive economic news. Domain reports ABS figures that "GDP increased by 3.3% over the year ending the June quarter" and points to "solid competition amongst banks for mortgage customers" to complete the daily double.
If you're looking for a mortgage, track conditions are making it an ideal time to buy. There's healthy competition out there mortgage-wise and we can help you back a winner.
Follow us on LinkedIn to get our weekly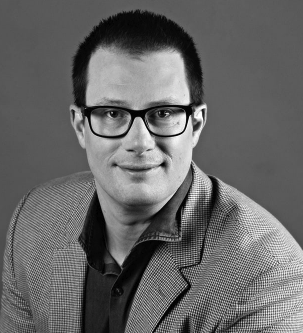 Marc has been a professional lender for 28 years. After beginning his career in 1990 with a UK Building Society, he moved to Australia where he held several different retail banking roles. In 1999 it became clear to him that a mortgage broker would eventually become an obvious choice for someone looking for a home loan so he took the plunge and became an independent broker. He hasn't looked back since!