It's a gold medal performance by Melbourne this week with a champion clearance rate of 81%, soundly beating last week's rate of 76%. And, according to REIV, we can look forward to another winning weekend with more than 900 homes going under the hammer.
This weekend, Kew blew the roof off with a top house price of $6.5 million, Camberwell taking a solid second place on $4.4 million. Still, there were bargains galore in Mornington, Maribyrnong and Dandenong with houses and apartments around the $300,000 mark.
REIV Chief Executive Officer, Geoff White, said the latest quarterly figures indicate real strength in the Victorian market. "The message to vendors is that the market is still bubbling along nicely – and that, given the sales results and prices, those looking to list their homes should do so prior to spring. Now is a great time to sell."
Rate cuts 'sort of' passed on to customers
With the trimming of the cash rate by 0.25%, the four major banks have passed on roughly half the cut, with long-term depositors also benefiting.
According to The Guardian, Labor leader Bill Shorten has again asked Prime Minister Malcolm Turnbull for a banking royal commission saying banks had "put their profits ahead of the social licence". The Sydney Morning Herald quoted Commonwealth Bank CEO Ian Narev as saying "Our job is to continue to achieve that balance, sometimes we're going to be unpopular by doing it, but the alternative is to have a weaker bank and a weaker economy".
A few banks did pass on the 0.25% cut, including Bank Australia, P&N Bank and Bank of Sydney.
It's tough getting into the market for Gen X and Gen Y
This week a survey by bank lender ME has shown that Gen X and Gen Y are finding it tough to buy their first home. ME head of Deposits and Transactional Banking, Nic Emery, said:
"As a bank we see firsthand how hard it is for younger people, particularly for Gen Ys buying a first home, when average house prices are seven times the average income today compared to three times 30 years ago.
"With greater financial challenges, it's more important than ever for younger Australians to have solid money management skills."
This follows on from last week's wrap when we talked about first home buyers aged 24 to 31 relying on mortgage brokers to find their loans. Getting good mortgage advice and help to find the right loan can make all the difference.
Mortgage brokers are crucial for banks too
This week us mortgage brokers hit the news as being a critical channel to banks for home loans. The Adviser reported CBA CEO Ian Narev as saying "We said way back then that we [thought] the broker market would be a critical channel where customers were going to choose to deal with their banks [and] that no matter how well we did, that would be a factor that would continue. And we've seen it continue."
In the Australian Business Review, Mortgage Choice CEO John Flavell said that banks had previously suffered lower growth when they stepped away from the broker market.
It's important to us at Mortgage Broker Melbourne that when our clients talk to us we provide a neutral service. We can't reiterate enough how critical it is to get the right mortgage advice. Follow us on LinkedIn to get our weekly updates.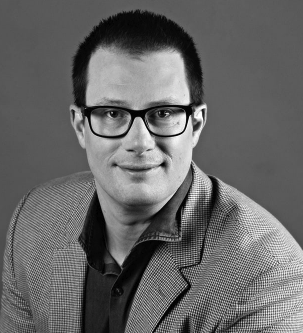 Marc has been a professional lender for 28 years. After beginning his career in 1990 with a UK Building Society, he moved to Australia where he held several different retail banking roles. In 1999 it became clear to him that a mortgage broker would eventually become an obvious choice for someone looking for a home loan so he took the plunge and became an independent broker. He hasn't looked back since!