Last week saw a bumper week of auction results with a 79% clearance rate and 472 properties sold. This week, REIV reported another great weekend with 472 properties sold at auction and a clearance rate of 75%.
The top result was a 4-bedroom house at 450 Queensberry in North Melbourne that sold for $3,500 000. The 510sqm property was listed for the first time in generations and came with plans and permits for 20 new apartments.
Next weekend will see the first major auction weekend since June with around 900 properties up for auction.
RBA says prospects for growth look good.
Everything the Reserve Bank says, or doesn't say is always scrutinised by the media with forensic attention and the latest minutes from their August 2 meeting are no different.
This was the meeting where the RBA trimmed the cash rate down to an historic 1.5%. The minutes were interpreted a multitude of ways but for once the take home message was pretty clear: the RBA is feeling more confident about the state of the economy.
Explaining their reasons for dropping the official cash rate, RBA noted that as house-price concerns were easing and inflation remains low, the economy could grow faster.
"While prospects for growth were positive, there was room for stronger growth, which could be assisted by lower interest rates," said the RBA.
Despite the surge in house prices in recent years, the RBA stated that slower credit growth rates and tightening of bank lending standards "suggested that the risks associated with rising household sector leverage and rapid gains in housing prices had diminished".
This comes on the back of a new report by CoreLogic that shows the number of properties selling with a price tag of $1 million or more has surged in recent years. Over the 12 months to June, 14% of house sales and 7.3% of all unit sales were at a price of at least $1 million. This is compared to 7.5% of houses and 4% of units just 5 years ago. CoreLogic believes that the trend towards high-end property sales will continue into the coming year.
Consumer confidence bounces back
RBA's quiet confidence appears to be contagious with consumers also reporting a much more positive outlook. According to the weekly ANZ-Roy Morgan Australian Consumer Confidence report, consumer confidence bounced up 2.5% in the week ending 14 August 2016. This was a turnaround on the previous week's negative figures.
According to The Advisor, the report shows that consumers have a much more positive view of our economic outlook, with sentiment running at 4.3% above its long-run average.
The August 14 report shows that household's view of the 12-month outlook rose 9.6% and the 5-year outlook was up 4.6%.
Consumer confidence has been fairly volatile in recent times, particularly following Brexit and the long election campaign, but The Advisor quoted ANZ Head of Economics Felicity Emmett as saying the "long term trend is well above average".
"Australians' perceptions of the economic outlook have likely been supported by a combination of factors: the strength in the housing market, relatively resilient business sentiment, low interest rates and ongoing strong performance in equity markets," she said.
The underlying fundamentals of the housing sector remain strong. Low interest rates, steady house-price growth and a tightening of bank lending conditions means that it is crucial that you get the right mortgage advice. Follow us on LinkedIn to get our weekly updates.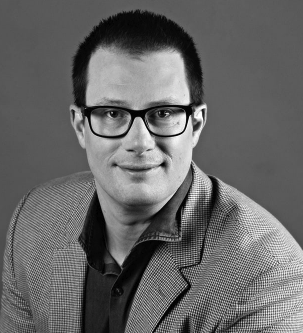 Marc has been a professional lender for 28 years. After beginning his career in 1990 with a UK Building Society, he moved to Australia where he held several different retail banking roles. In 1999 it became clear to him that a mortgage broker would eventually become an obvious choice for someone looking for a home loan so he took the plunge and became an independent broker. He hasn't looked back since!