Spring has sprung and the auction market has swung into action.
Spring is always a busy time in the auction markets and nature lends a hand by decorating the suburbs with glorious cherry and wattle blossoms. The first weekend of September saw quite a bit of activity with a clearance rate of 79% of an impressive 712 auctions held.
According to Geoff White (CEO REIV) the 76% clearance rate for the month of August was the highest of the year so far. If last weekend was anything to go by, then September may well achieve an even higher clearance rate.
Interest rates – RBA keeps an eye on US Reserve Bank
Last week, there was again a lot of media discussion about interest rates – will they go down? Will they go up? Or will they stay as they are?
This time the speculation was fuelled by comments from US Federal Chair Janet Yellan. At her annual speech at the Jackson Hole economic symposium in Wyoming, Yellan suggested that gradual interest rate hikes would be appropriate. The Guardian quoted Yellan as saying:
"In light of the continued solid performance of the labor market and our outlook for economic activity and inflation, I believe the case for an increase in the federal funds rate has strengthened in recent months".
Interest rates are at historic lows in the US and Yellan suggested that any rise would improve the Federal Bank's ability to fight recession.
Her comments had an immediate impact on the value of the Aussie dollar with it down against the greenback. According to MPA  "some relief on the currency front could enable the RBA to hold fire on further reductions to a cash rate that it's already been cut to a record-low 1.5%".
MPA believe that a weakening exchange rate may offset the impact of weak inflation rates meaning that further interest rate cuts are less likely.
As Yellan warns though, we must wait and see what the incoming economic data is before any decisions are made.
Capital gains – a tale of different cities.
Last week, the CoreLogic Home Value Index report was released with results for the month of August. And it painted a fairly interesting view of the Australian housing market.
On the whole, house values rose 1.1% across the combined capital cities over the month of August.
This was led by a strong performance in Sydney and Melbourne. In both cities, dwelling values continued to rise more than 1% month-on-month, with "the cumulative growth over the cycle (June 2012 to date) now reaching 64% in Sydney and 44% in Melbourne".
This compared to 18% over the same period in Brisbane and only 4% in Darwin.
Although growth remains strong in the major cities, it has slowed considerably. According to the report:
"The most recent twelve month period has seen dwelling values rise by a lower 7% per annum.  However, the rate of annual growth in Sydney has virtually halved from a recent 18.4% peak to the current annual rate of 9.4%.  Similarly, in Melbourne the annual growth trend peaked at 14.2% per annum last year and has since tracked back to 9.2% per annum over the most recent twelve month period."
Perth and Darwin were the only cities to record a decline in house values with both dropping 4%.
Capital gains are still well above other economic indicators such as inflation rates and wage rises.  A slow down in capital gains will help first-home buyers keep up with house prices and again a potential rise in rates will help in terms of deposits.  Homeowners will still benefit from capital gains even if it is at a slower rate than previous years.
So there is plenty to think about in the property market at the moment. If you have a mortgage, it's a great time to make sure you are taking advantage of the historically low interest rates. If you're looking to buy, again make sure you are well informed. There are plenty of opportunities out there for the savvy buyer.
Follow us on LinkedIn to get our weekly updates.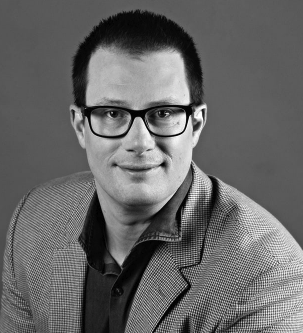 Marc has been a professional lender for 28 years. After beginning his career in 1990 with a UK Building Society, he moved to Australia where he held several different retail banking roles. In 1999 it became clear to him that a mortgage broker would eventually become an obvious choice for someone looking for a home loan so he took the plunge and became an independent broker. He hasn't looked back since!