Not all records being broken this week are in Rio. With the RBA dropping interest rates to a record new low and a record number of suburbs reaching a median house value of $1 million dollars, the Australian financial market is putting on a pretty good show too.
Firstly, the weekend auction results continue the trend of the last few months that can be summed up in one word: steady.
The clearance rate remained at 77%, the same as last weekend and the same as this weekend last year.
RBA drops rate
The big news last week was the RBA's 'trimming' of the official cash rate by 0.25% to a new record low of 1.5%. The drop in the rate came as no surprise, especially following the disappointing inflation rate figures.
AustralianBroker (http://www.brokernews.com.au/news/breaking-news/disappointing-inflation-forces-rba-to-act-220690.aspx) quoted Tim Lawless (Head of Research at CoreLogic) as saying "the latest interest decision is likely to keep a base level of demand across the housing market, however, other factors such as affordability constraints, higher supply levels, tighter lending conditions and weak rental markets are likely to see growth conditions continue moderating back to more sustainable levels".
The RBA's announcement was swiftly followed by the inevitable media focus on what the major banks would do – would they pass on the rate cut to borrowers? If so, how much and when? The answer was an unconvincing 'sort of'.
Prime Minister Malcolm Turnbull seemed less than impressed, calling for greater transparency from the banks on how they set interest rates. Turnbull has demanded that banks attend a "regular health-check" by explaining their decisions in front of the House of Representatives Standing Committee on Economics.
First home buyers rely on mortgage brokers
Calls for more transparency and expert advice were also key concerns of first home buyers according to a new survey conducted by First Home Buyers Australia (FHBA). Their survey showed that first home buyers trust mortgage brokers the most when organising finance, with more than a third (38%) saying that mortgage brokers provide a "most useful service".
The trust is even greater with younger buyers with 60% of 24-31 year olds using mortgage brokers to find their loans.
600 Australian suburbs have a median value of at least $1 million.
According to a new report by CoreLogic (http://www.brokernews.com.au/news/breaking-news/number-of-million-dollar-suburbs-surges-220858.aspx), the number of million dollar suburbs in Australian suburbs has soared 26% this year to over 600 suburbs.
Unsurprisingly 23 of the top 25 suburbs achieving the highest median price are in NSW. Toorak took the number 9 spot, the only Victorian suburb in the Top 25.
The dramatic increase in million dollar suburbs highlights the increasing challenge of housing affordability. According to Research Analyst Cameron Kusher, "The data highlights the bracket creep that has occurred over the housing growth cycle, and how housing affordability in NSW (Sydney) and to a lesser degree Vic (Melbourne) has deteriorated".
Getting the right advice is as important than ever. Record low interest rates provide great borrowing conditions for buyers and investor and yet house price rises mean it is more important than ever to understand just how much you should be borrowing.
It is always a good idea to review your finances when rates change. With the banks now having to be clearer about their decisions behind the setting of interest rates, buyers are in a good position to review and see if there are better deals out there for them.
Follow us on LinkedIn and get our weekly updates in your feed.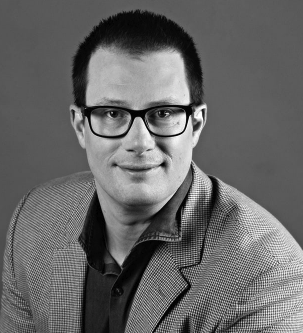 Marc has been a professional lender for 28 years. After beginning his career in 1990 with a UK Building Society, he moved to Australia where he held several different retail banking roles. In 1999 it became clear to him that a mortgage broker would eventually become an obvious choice for someone looking for a home loan so he took the plunge and became an independent broker. He hasn't looked back since!