The sun has set on footy fever in the West and it was back to business in Melbourne this week with a bumper clearance rate of 83% on 878 properties – up more than 10% on this time last year. With the football over for another year the experts at REIV are expecting three Super Saturdays this month with close to 4,000 auctions scheduled across the city.
REIV auction sale highlights this week saw a top house sale in Canterbury go for a cool $4.3 million and a stunning apartment in Middle Park sell for just over $3 million. The party's still going in the West though with bargain apartments in Seddon and Brooklyn going for around $200,000 to $275,000.
Good news as rate cuts stay the same
Last week, as predicted by economists, the Reserve Bank of Australia (RBA) left interest rates unchanged at 1.5%. Governor Phillip Lowe said, "not enough has changed in Australia since the last rate cut in August to justify any change" and "measures of household and business sentiment remain above average".
A November cut may be a better than even money bet with the RBA meeting on Melbourne Cup Day. Mortgage owners have backed a winner as low rates mean the housing market continues to be a solid odds-on investment.
Low rates continue to help growth with Corelogic's September data showing an increase of 2.3% for house values in Melbourne, with 5% growth over the quarter. Corelogic's Director of Research Tim Lawless said, "clearly, the housing market is diverse and low interest rates are only one factor that is influencing conditions. The RBA is likely to be monitoring the housing market closely, looking for any signs of accelerating capital gains in the larger markets, or a ramp up in speculative investment activity".
The growth phase across most capital cities is now in its 52nd month with the Melbourne market being the top performer.
Listings up in all capital cities
Last month's figures showed a 4.3% increase on residential property listings, according to SQM Research.
Broker News reports that, "asking prices for property have jumped in Melbourne, following on from strong price gains in Sydney, where the insatiable appetite for property is being led by record low interest rates and strong population growth in both cities, especially in Melbourne".
"Leading the way, year-on-year results reveal Melbourne median asking prices have jumped 15.1% for houses and 4.8% for units compared to this time last year."
With Spring well under way and the real estate market continuing to heat up, you may also be looking to take advantage of favourable economic conditions. As usual, we are here to help with any questions.
Follow us on LinkedIn to get our weekly updates.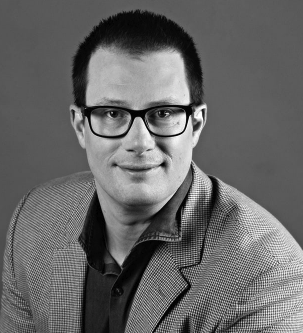 Marc has been a professional lender for 28 years. After beginning his career in 1990 with a UK Building Society, he moved to Australia where he held several different retail banking roles. In 1999 it became clear to him that a mortgage broker would eventually become an obvious choice for someone looking for a home loan so he took the plunge and became an independent broker. He hasn't looked back since!