5 questions to ask a mortgage broker
Mortgage brokers offer an important service to those looking to purchase a property. Whether you're just starting out on your home ownership journey, or looking to upgrade or add to your investment portfolio, a broker can help.
There are plenty of mortgage brokers operating across Melbourne and Victoria. While they're all meant to follow the same rules and regulations, they're not all the same. So here are some questions to ask if you're trying out different brokers.
Don't just consider the answers a broker gives to these questions. Think about the way they answer too and find a broker who suits you.
What exactly is a mortgage broker?
A mortgage broker operates as a go-between for lenders and borrowers. Lenders are financial institutions that make loans, such as banks, credit unions and other non-bank lenders. A broker frequently works with multiple lenders, allowing them to present you with more possibilities than a single lender. There are almost 100 authorised lenders in Australia, meaning there are many hundreds of different home loans available.
Mortgage brokers help sift through this to find the best loan.
How do you work out the best loans for me?
When applying for a mortgage, there is no one-size-fits-all loan.
You may be looking for a loan with features such as extra payments, redraw, and offset options. Or you might be looking for a basic loan with the lowest interest rate. Or perhaps you want two credit cards linked, and enough frequent flyer points for a week in Fiji.
There may be specific advantages, discounts, or hazards involved in certain loan types. Let a broker know your priorities and ask them what sorts of loans they'd rule out. Brokers should be happy to explain different loans and products and can tell you why they have ruled out alternative lenders.
Keep in mind that unlike banks and individual lenders, brokers are legally bound to work for you and offer you loans that are in your best interest. You have a right to test them on this. If you're not suggesting the lowest rate loan, ask why: there's likely to be a good reason.
What paperwork do I need to apply for a housing loan?
Before you start an application, ask your broker what documentation you will require.
The documents required may differ depending on the lender and your personal situation.
Some brokers can supply a simple document checklist. Gather necessary documents together up-front avoid last-minute rummaging through old files.
Once you have all the documentation, a good mortgage broker will take copies and help you fill out loan application paperwork.
How experienced are the brokers?
With our 20+ years' experience, it's easy for Mortgage Broker Melbourne to use experience as a selling point. And while great new brokers enter the industry all the time, not all brokers are the same.
We rely on word of mouth and reputation, not slick advertising and marketing budgets. As a result, we have a real commitment to the happiness and satisfaction of our clients. If this sort of relationship is important to you, look for experienced brokers.
And if a talented young broker appears, we're hiring…
Based on my income, how much could I borrow?
The loan amount you can borrow is determined by your income, family size, location, current debts, loan type, and lender. But just because you can doesn't always mean you should.
Sometimes our clients are surprised by how big a loan they qualify for, but our guidance is usually to err on the side of caution and back away from the maximum available. Good income and low debts don't necessarily mean mortgaging yourself to the hilt. Spending patterns, travel, study and family plans will all impact your ability to service your loan.
We hate mortgage stress, and we do all we can to monitor the market and help protect our clients from overcommitting.
Ask a mortgage broker about how much you can borrow based on your salary, and then ask if there are other considerations. They will be able to examine your circumstances and assist you in increasing your borrowing capacity in a responsible way.
Contact us
Like most Australian mortgage brokers, Mortgage Broker Melbourne does not charge upfront fees to customers like you. We earn money through commissions from lenders. But because we must (and want to) work in the best interests of our clients, it's up to the banks and lenders to show us their best products. We don't charge you for our service, although, of course, when you take out a loan lender fees and charges may apply. We'll let you know up front.
If you're looking for the best loan for your circumstances, drop us a line.
Contact Mortgage Broker Melbourne today.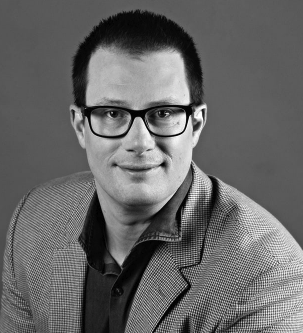 Marc has been a professional lender for 28 years. After beginning his career in 1990 with a UK Building Society, he moved to Australia where he held several different retail banking roles. In 1999 it became clear to him that a mortgage broker would eventually become an obvious choice for someone looking for a home loan so he took the plunge and became an independent broker. He hasn't looked back since!