Cash incentives and refinanced loans
Intro to refinancing
Refinancing is simply the process of taking out a new home loan to replace your existing one. Typically people refinance to take advantage of a better interest rate, add additional features to their loan (such as redraw or offset), or even to cash in some of their equity to fund a renovation or another investment.
There are pros and cons to refinancing, so we've put together this article to help you make the right choice for your circumstances.
Added incentives: lenders offer cash!
The lending market, keen for business following the wrecking ball of COVID-19, are offering cash incentives to people who refinance and swap lenders. There are currently around 30 lenders – including the 'big four' banks – offering cash to customers who switch their existing home loans. This is double the number offering these sorts of incentives as there were in February, before all of the shutdowns and more relaxed repayment rules.
Amounts and conditions differ, but you can easily find cash incentives up to $4000 in the market. If you're struggling to make repayments, this can take the pressure off for a few months. If you're on top of your mortgage, it can seem like icing on the cake; drop it all straight back on your home loan and save many months and many thousands over the life of your loan.
These deals typically work best for people with simple loans who still have lots of money and lots of years left. If you're prepared to refinance every couple of years – and always stay on the lookout for special introductory deals – it is possible to make significant savings over the first five or 10 years.
You need to keep a keen eye on the lending market, though, and be ready to bargain hard with your lender. In general, though, low ongoing interest rates are usually better than constantly shopping around and refinancing regularly. SO you need to ask yourself one important question…
Is it worth it?
To work out if refinancing to take advantage of cash deals is worth it, you need to consider your existing loan and overall goals.
The main reasons refinance include:
If you have had your loan for a while, you'll probably have built some equity in the property (the value of your property has stayed the same or increased, and the amount you owe is lower than the value). Refinancing is a good way to access this extra cash, although it can put you back to 'square one' regarding paying off your property.
Chasing low rates is a common reason to refinance. If you have a simple, no-frills loan, this can work in your favour. If you enjoy the benefits of offset or redraw facilities, you may be better off paying a slightly higher rate. Depending on your circumstances, the lowest rate isn't always the best loan.
Also, at Mortgage Broker Melbourne we've had regular success negotiating lower rates for our clients on their existing loans. This saves the hassle of changing all of your regular payment details. You have the same loan with the same features at a lower interest rate.
People often need to refinance. Whether it be a drop in income or a relationship breakdown, sometimes refinancing is a way to make it easier to stay on your feet. Sometimes, lenders allow you to consolidate other debts (credit cards, personal loans, etc) into a home loan, dramatically reducing the overall monthly repayment burden.
Get expert help
With lenders waving thousands of dollars in borrowers' faces, it's tempting to cash in and make a switch. But it's incorrect to assume that – even with a gift of $4000 – you'll be better off overall.
It's all about the maths and your personal financial situation. At Mortgage Broker Melbourne, we're committed to ensuring our clients are aware of all the ins and outs of refinancing. At no cost to you, we can help you decide whether chasing the lowest rate will work better for you, or whether additional loan features will leave you better off.
Contact us today to see whether now is the time to refinance, try to drive a better deal with your current lender, or just sit tight.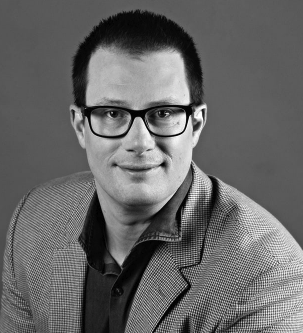 Marc has been a professional lender for 28 years. After beginning his career in 1990 with a UK Building Society, he moved to Australia where he held several different retail banking roles. In 1999 it became clear to him that a mortgage broker would eventually become an obvious choice for someone looking for a home loan so he took the plunge and became an independent broker. He hasn't looked back since!