Could Melbourne property prices be flattening?
One thing we know for sure, after more than two decades helping everyday Australians get into the property market, is that nobody has a crystal ball. People who tell you exactly what's going to happen in the future might be worth listening to, but are rarely worth banking on.
Even though it's practically locked in that home loan interest rates will rise soon, the timing, amount and pace of those rises is still up for discussion. All the same, with some sort of rise imminent, we can use past experience and typical market movements to make an educated guess about what's likely to happen with housing prices in the next few months and years.
The impact of rate rises
In an economic outlook that is pointing to a probable period of sustained inflation, gradual wage rises and faster interest rate increases, many senior economists are predicting that housing price growth in our largest cities, including Melbourne, are set to plateau or even fall in the foreseeable future.
One reason is that some homeowners will be stretched by even small increases in rates. If a three per cent rate for an $800,000 loan increases by just one per cent, it will add more than $5000 a year to a family budget already stretched by rising costs of living. Over the next few years, a series of rate increases will make it harder for many to keep up with repayments. Any homeowner who's renegotiated a fixed-interest rate recently will already know the impact of rate rises.
Could Melbourne house prices actually fall?
There's a big difference between the rate of property price rises slowing down and an actual drop in property value. For younger people, the idea that property prices could actually fall seems like science fiction. But it's happened before and will happen again. Between 2010 and 2012 average property prices across Australia dropped for 18 months in a row, following falls a couple of years earlier related to the global financial crisis. And as recently as 2017-18, we saw prices hold or decline nationwide for several months.
So what does all this mean for first homebuyers or people wanting to upgrade to a larger home? If leading economists are correct, it's predicted that prices in Melbourne are actually set to fall in the next couple of years, before bouncing back a little. Once interest rates start to rise, they say, we'll quickly see a decline in prices.
This might be short-term bad news for existing property owners and investors, although anyone who's been in the market for more than a couple of years will probably still come out on top. But it's certainly good news for those looking to crack into the market, upgrade or even add to an investment portfolio.
With a 30-year period of ever-decreasing interest rates coming to an end, we might be about to enter a period where property prices decrease a little, wages rise a bit, and properties become just that bit more affordable.
The flip-side of this, of course, is that interest rate rises make repayments larger.
Beware that crystal ball
Remember that as COVID-19 swept the globe in 2020, many respectable economists predicted a drop in housing prices of around 20 per cent as part of a widespread economic downturn. Due to a number of factors including government support and unprecedented lockdowns keeping people working in houses that were a bit too cramped, this never eventuated … in Australia anyhow. The property market flourished.
So the future remains forever unknown. But if history is any indicator, homebuyers may find getting a toe-hold in the market just a little easier over the next couple of years.
Talk to us
If you're hoping to purchase a property soon or over the next 12 months, speak with our friendly brokers – we'll help find the right loan for you. We can assess different postcodes and share insights on market movements for different types of properties.
Our services come with no obligation, and are always offered at no cost to you. We will evaluate your current situation and let you know where you stand. Together, we can get you into your dream home sooner.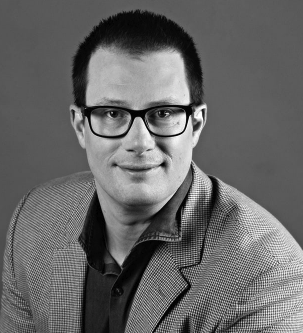 Marc has been a professional lender for 28 years. After beginning his career in 1990 with a UK Building Society, he moved to Australia where he held several different retail banking roles. In 1999 it became clear to him that a mortgage broker would eventually become an obvious choice for someone looking for a home loan so he took the plunge and became an independent broker. He hasn't looked back since!