Covid-19: How to manage your home loan during a crisis
If you have a home loan, the current situation with Covid-19 may mean that you have concerns about your ability to keep up with repayments to your lender. Whether your income has been reduced or stopped entirely, it's certainly an unsettling time.
The first message is: Don't panic. There are many people in the same situation, and governments and lenders are changing rules to help people get through this challenging period.
Message two is simple: Talk to us! At Mortgage Broker Melbourne, we receive daily updates from governments and lenders, notifying us about the measures being taken to help borrowers. With the situation changing frequently, we can advise you based on the very latest information.
Here are just some of the strategies at our disposal to help reduce the stress of your home loan debt. We can assess your situation and see what the best option is for you.
To freeze or not to freeze?
Many lenders are offering to freeze repayments. If you have lost your household income, this could be a blessing. In the end, though, you'll need to pay, so if it's possible, try to keep at least some payments happening. You might be ably to switch to an interest-only period for a time; with rates at historic lows, it can take a lot of pressure off over the coming months.
Time to refinance?
If you've had the same home loan for a while, it's always worth seeing if you can get a better deal – either with your current lender or a new one. Remember that there's more to refinancing than seeking the lowest interest rate. In most cases, if your income has been impacted by Covid-19, we will recommend that you stick with your current lender. But we might be able to help you negotiate a better deal.
Switching from variable to fixed-interest loans (or back again)
Rates for fixed-interest loans are at an all-time low, and – although they're higher than variable rates – there is some comfort I the certainty of knowing the exact amount you need to pay from month to month. On the other hand, if you've had a fixed rate that's drawing to a close, now could be a good time to find a lower rate by switching to a variable loan, or even a split loan.
Making this move depends on your specific circumstances, so make sure you talk to a broker first to understand the implications of switching.
Pre-approvals and new loans
Auctions have mostly stopped. Open for inspections are now by appointment only. Clearance rates have never been lower. The market seems spooked, but if you're still able to make a purchase, there are still plenty of opportunities. Lenders are keeping a close eye on borrowers' ability to service new loans, but if your income is stable, there's no reason to give up the house-hunting.
On the other hand, if you received pre-approval from a lender earlier in the year, you might want to double-check that it will still be honoured; especially if your financial situation has changed recently.
Here to help
Whether you're an existing Mortgage Broker Melbourne client, or new to the world of brokers, we can offer you the same careful consideration and professional advice based on many years' experience in the home loan industry.
Together, we can work out the best options for you and your loan, and take some of the stress out of this worrying time. Contact Us today.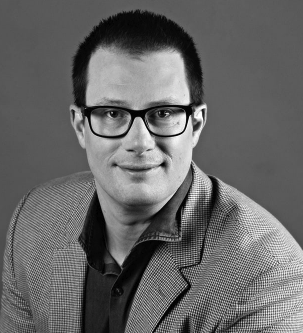 Marc has been a professional lender for 28 years. After beginning his career in 1990 with a UK Building Society, he moved to Australia where he held several different retail banking roles. In 1999 it became clear to him that a mortgage broker would eventually become an obvious choice for someone looking for a home loan so he took the plunge and became an independent broker. He hasn't looked back since!