Five ways to pay for a renovation
While renovations can be exhausting and disruptive, they can also dramatically increase the value of a property. Whether you're renovating to stay or to sell, taking the plunge is a great opportunity to freshen your house or apartment up.
As well as being time-consuming, renovations are expensive. Here, we outline five financial options that can help you fund your reno.
Before we start…
One person's 'small renovation' is another person's complete architectural re-modelling. The cost of a cosmetic touch-up and some new appliances is a far cry from expanding the living room, landscaping the garden and removing a few internal walls.
It's important to get a few quotes. Prepare a list of the things you need and the things you'd like. And be prepared to compromise if the budget is blowing out.
Most importantly, don't over-capitalise. Avoid spending more if it won't add at least as much value to the property (and even more value if you're selling). And (unless you love the lush life) don't suddenly become the most valuable property in the area. Potential buyers look for quality and value in each location.
1 Home equity loan
This is the most common way people borrow money when they want to renovate. It involves borrowing against the current value of your home.
The amount you can borrow depends on several factors including your current home loan amount and whether your property has increased in value since you purchased it.
For example, if you took out a $700,000 loan ten years ago, you might have $500,000 still outstanding. But your property might be now worth $900,000. This difference between your loan balance and the property value (in this case $400,000) is your equity. Lenders are unlikely to lend the entire amount; they use a slightly more complicated formula, but in this example, you might be able to borrow around $200,000.
2 Refinance
Similar to an equity loan, refinancing means paying off your existing loan and entering into an entirely new loan. If you're planning to completely transform your home and undergo a major makeover, this may be a good option as you can spread the cost over the full life of the loan. As home loan interest rates are typically lower than personal loans or credit cards, this is another popular option for those who have owned for more than a few years.
3 Redraw
If you have lived in your property for several years (or more) and have been chipping away at your loan, paying more than the minimum repayments, you may have access to your own money! Many variable-rate home loans have a redraw facility, meaning you have money available and easily accessed.
Keep in mind that some lenders have rules around the number of times or amounts you can redraw at any one time, and that redrawing funds will probably increase your regular loan repayments.
4 Personal loan
While personal loan interest rates are typically higher than home loans, they might be suitable for smaller renovations on a new property purchase. If you're able to make the repayments, borrowing up to $30,000 in this way might make the renovation possible.
5 Credit cards
This option is only worth considering if you want to undertake really small renovation projects. The interest rates are usually much higher than on mortgages and even personal loans, but for a very small project, that extra interest might actually total less than loan establishment fees. Always try to pay off credit card debt as soon as possible.
Talk to us
If you're considering a renovation, make sure you talk to us at Mortgage Broker Melbourne first. At no cost to you – ever – for our services, we can help with understanding your existing equity, and the implications of extending a loan, refinancing, accessing redraw and establishing a line of credit.
For our existing clients, we can also look at lower-cost ways to secure a reno loan, aiming to avoid personal loans and use of credit cards.
Make that renovation happen sooner. Contact us.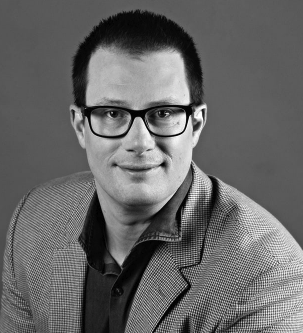 Marc has been a professional lender for 28 years. After beginning his career in 1990 with a UK Building Society, he moved to Australia where he held several different retail banking roles. In 1999 it became clear to him that a mortgage broker would eventually become an obvious choice for someone looking for a home loan so he took the plunge and became an independent broker. He hasn't looked back since!