Getting a loan with a 5% deposit: FHLDS
As everyone who has ever wanted to purchase property knows, saving that first deposit is the biggest hurdle to jump.
With property prices rising at an average of 6.8% over the past 25 years (CoreLogic), deposits have done the same. The standard 20% deposit on an average home in Melbourne hit $172,000 at the start of 2020. Combine this with well-publicised wage stagnation, and it's little wonder some people despair of ever entering the real estate market.
First Home Loan Deposit Scheme
Well aware of the issue of housing affordability, the federal government launched the First Home Loan Deposit Scheme (FHLDS) at the start of 2020. Put simply, the scheme provides first home buyers with access to home loans as long as they have a 5% deposit.
Typically, lower deposits have meant that borrowers have also needed to take out costly mortgage insurance. The new scheme sees the government guaranteeing the difference between the borrower's 5% deposit and the standard 20% deposit, and throws mortgage insurance out the window.
The government have approved 27 lenders to be part of the scheme. It's a good mix of big banks, smaller community banks and non-major lenders such as credit unions, and a great opportunity for first home buyers to enter the market earlier.
There's always a catch
With one eye on the federal budget, the government has put a cap on the FHLDS, limiting it to 10,000 loans each financial year. The first batch of loans was released at the start of January 2020, with a second release in February. Importantly, the next release will be available at the stat of the next financial year – July 2020.
There are other rules as well. The FHLDS applies to single buyers earning up to $125,000, or a couple earning up to $200,000 per year, and you need to be an Australian citizen. There are also property price limits: in Melbourne and Geelong your property must be purchased for no more than $600,000, with a $375,000 cap for the rest of Victoria.
The scheme covers apartments and units too. According to The Age, five of the top 10 suburbs with a good supply of two-bedroom units with median prices under the cap are close to the CBD: Southbank, Carlton, Abbotsford, Brunswick East and Prahran. If you can access the scheme, you'll need a deposit of around $28,000 to buy in these areas. That's a whole lot more achievable than $172,000!
How to access the FHLDS
The sad truth is that there is more demand for the FHLDS than loans available. The good news is that there are things you can do to improve your chances of being allocated one of these rare opportunities.
Firstly, get all of your paperwork in order. Bank accounts, tax returns and pay slips are just the start: the rules around responsible lending still apply, and you need to demonstrate that you can afford to repay your mortgage. A good credit record and savings history will be a big help.
The next step is to get pre-approval from a lender. Given the range of lenders taking part in the scheme, it may pay to look beyond the 'big four' banks to a non-major lender. Remember that pre-approvals expire and – if you are accepted into the scheme – you only have 90 days to make a purchase.
Time to de-stress
If all these deadlines, rules and paperwork sound stressful, you're right. Buying your first property is something you only do once (obviously) and there's a lot to keep in mind. Adding the FHLDS into the mix adds another layer of complexity.
At Mortgage Broker Melbourne, we've been helping people buy their first house or apartment for over 20 years. We understand the borrowing process and can take the stress out of your FHLDS application by guiding you through the things you need, and even filling out some of the paperwork for you. Best of all, this service comes at no cost or obligation to you.
With the government releasing loans at set times through the year, timing is everything.
Talk to us at Mortgage Broker Melbourne about accessing the First Home Loan Deposit Scheme, and we'll work together to improve your chances of buying your first property sooner.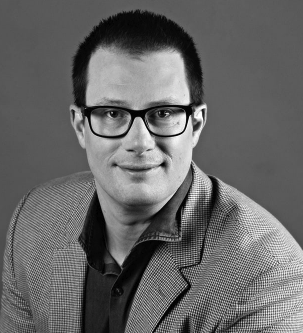 Marc has been a professional lender for 28 years. After beginning his career in 1990 with a UK Building Society, he moved to Australia where he held several different retail banking roles. In 1999 it became clear to him that a mortgage broker would eventually become an obvious choice for someone looking for a home loan so he took the plunge and became an independent broker. He hasn't looked back since!