Looking for your next property? How a buyer's advocate can help
If you've been looking for a while with no luck, or you're just dipping a toe into the market, it's worth considering whether a buyer's advocate might help.
A buyer's advocate, also known as a buyer's agent or buyer's representative, is a person who assists individuals or companies in the process of purchasing property. If you get a buyer's advocate on side, their job is to act exclusively on your behalf, providing guidance, expertise, and representation throughout the property buying journey.
Here are some key responsibilities of a buyer's advocate in Australian real estate:
Help with finding properties
Buyer's advocates help clients locate suitable properties based on their specific requirements, preferences, and budget. Advocates typically have access to extensive market resources, including listings, off-market properties, and industry contacts, meaning they can sometimes find properties that aren't even on the public market.
Independent market evaluations
What is a property actually worth? Do you believe the sales agent? Once potential properties are identified, buyer's advocates conduct thorough evaluations to assess the value, market conditions, comparable sales, potential risks, and investment potential of the properties. Especially in private sale scenarios, they can help buyers make an informed decision.
Handle negotiations
A seasoned buyer's advocate can be a skilled negotiator. They represent your interests during price negotiations with the seller or the seller's agent. They'll negotiate not just on price, but on other contract conditions if needed.
Bidding for you
If a house is being auctioned or there's a private bidding process, your buyer's advocate can represent you. They use their experience to bid strategically, manage the process, and strive to secure the property at the best possible price. The main advantage here is they are not emotionally attached to a property, and so can bring an independent attitude to the process.
Connected in the industry
Buyer's advocates have established networks and relationships with various real estate professionals, including agents, mortgage brokers, property inspectors, solicitors, and other relevant service providers. Some specialise in specific geographical areas, which can make these professional connections even stronger.
Support after you buy
Once you purchase a property, a buyer's advocate can still be useful. They can often help during the settlement processes, provide relocation advice, and refer you on to trades or other services.
Ask first
There's no template for being a buyer's advocate. Some are also vendor advocates, and can offer advice from a seller's perspective. Some specialise in types of properties, specific locations or even property values.
Working with a buyer's advocate costs money. Make sure your advocate understands the areas you're looking to purchase in, and has good contacts with large and smaller agents in those areas. Only sign on if you feel that an agent truly understands your real estate dreams.
And always exercise caution. Purchasing property is the biggest expense in most people's lives. Make sure you're well informed before following anyone else's advice.
Talk to us
For more information about using a buyer's advocate or vendor's advocate, and for market insights into places you'd like to buy, contact us at Mortgage Broker Melbourne. There's no cost and no obligation.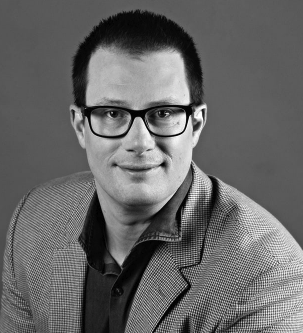 Marc has been a professional lender for 28 years. After beginning his career in 1990 with a UK Building Society, he moved to Australia where he held several different retail banking roles. In 1999 it became clear to him that a mortgage broker would eventually become an obvious choice for someone looking for a home loan so he took the plunge and became an independent broker. He hasn't looked back since!