Investment property guide
It can seem like a big leap, but with some careful preparation and expert advice you can enter the investment market with confidence. Here are our 5 simple steps to get you into the best position to take the plunge.
1. Be clear about what you want to achieve
Being crystal clear about your objectives is key to finding the right investment. It can be a challenge, but now is the time to check your emotions at the door – this is not a property that you are going to live in (at least not initially), so you don't need to feel a personal connection. The property itself is secondary to the return it will give you and how it fits with your financial goals.
Decide what your end goal is – cash flow, capital gain, a future home for you, or something else – and create a plan to get there. Make sure your timeframe is realistic, and review your plan regularly as your circumstances change and the property market develops.
2. Decide on the ideal property type
For an investment property, you want something that will have high rental demand, and be attractive to possible owner-occupiers down the track. Do plenty of research into what types of properties renters are snapping up quickly, and what seems to be languishing vacant on the market.
Should you go for something that's market-ready, or a renovator's delight? Do you buy an apartment or a house? It's ideal if you can buy a property you can rent out immediately, but don't discount those that need minor renovations. The amount you invest upfront in a paint job or updated kitchen could be recuperated over the long term by higher rental returns.
Look out for properties that distinguish themselves from the pack with a special feature such as a second bathroom, lock-up garage or good outdoor space. Extras like this will help your property to stand out in the rental market.
3. Zero in on your location
Location is one of the key things that will dictate the performance of your property, and you'll need to narrow down your choices to make your search more efficient. Again, do your research: which areas are performing well in the rental market? Are local property prices on the rise? Keep your heart and head well separated: suburbs you may not want to live in yourself could be the most desirable from an investment point of view.
Think about how far the property is from the city centre or local business area. Where's the nearest public transport? Are the local shops within walking distance, or will tenants have to drive to pick up the essentials? Be sure to consider the proximity to schools, as this will be a key question for many renters.
4. Get your financials in order
Talk to us up-front for free and independent advice about how to get loan pre-approval. Know how your loan repayments correspond with your likely rental returns. Make sure you're absolutely clear on what your upper purchase limit is, taking all extra costs into account, including conveyancing, inspections, insurance, property management and taxes. It's essential to ensure that you have a financial buffer, in case there are months where your property is vacant.
When it comes to investing, it's important to understand how to set up the purchase so it benefits you most. It's possible to purchase in your name, through your superannuation fund or through a trust, but it's important to understand how the purchase will affect you and your family. Get expert advice to ensure you're making the smartest choices.
5. Set yourself up to succeed
It can be a challenge to get your head around the dynamics of the property investment market. There are investment opportunities available most of the time, but some market conditions are more favourable than others, and timing is key. You'll be making some big decisions, and it's a good idea to get some expert advice on board.
With our many years' experience in mortgage broking, we can advise you on many aspects of property purchase, and put you in touch with other experts who can guide you to make the most informed decisions about real estate and investment. Good accountants, real estate agents, financial planners, conveyancers, lawyers and valuers can be hard to find – but these are the people who study the property market for a living and can help you make the best choices. Contact us to discuss your needs, and go forth with confidence!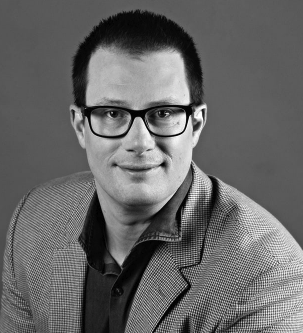 Marc has been a professional lender for 28 years. After beginning his career in 1990 with a UK Building Society, he moved to Australia where he held several different retail banking roles. In 1999 it became clear to him that a mortgage broker would eventually become an obvious choice for someone looking for a home loan so he took the plunge and became an independent broker. He hasn't looked back since!