Is now the time to buy?
For years – decades – we've been helping our clients prepare to buy (or sell) a property. We've worked hard to find home loans that suit the individual needs of real people. We consider income, existing debt, assets, savings history and more.
We've seen booms, busts, small climbs and gradual falls. But one thing has remained true for us, and for the real estate market for more than 100 years: Over the long term, property has been a stunning bet.
American writer Mark Twain said it best in the 19th century: "Buy land, they're not making any more."
We will never make claims about the future. But we will help you get your finances in order. And we'll help you get your foot in the door with this life-changing asset.
Whatever the market is doing, the moment you purchase your first property it feels like a miracle has just happened. All those years of saving, dreaming, planning and looking…
People look at today's unpredictable market. Is buying a home a good bet? And is now a good time?
Impact of rising interest rates
Interest rates are finally on the rise, and nobody knows exactly when they'll peak. Buyers need to be cautious for two important reasons:
Rate rises directly affect the amount borrowers need to pay each month to cover their home loan. As rates increase, you need to be ready for significant increases in your repayments;
Historically, rate increases have led to a levelling out, or even a decrease, in property values. As U.S. homeowners found during the Global Financial Crisis 15 years ago, it's devastating to be paying off a debt that's worth more than your property.
Nobody's predicting that this is about to happen now, but budding homebuyers are naturally worried about buying a property at the 'top of the market' only see flat or negative capital gain in the short term.
A buyers' market?
House price increases are showing early signs of slowing. The promise of higher interest rates seems to be giving the market time to cool down. As an example, last November properties available for private sale were on the market for an average 20 days. According to CoreLogic figures, that increased to 28 days last month (May 2022). Buyers are more cautious, and owners are having to wait longer, realising that they might need to consider lower prices.
For sellers, this isn't ideal. Historical prices aren't the guide they were over the past decade. Week-to-week sale results are a much better indicator of property value. Save your tears though; average property prices soared 15% in Melbourne last year, following sustained year-on-year growth over the past decades. Properties are worth more than four times what they were 25 years ago
But, finally, this is good news for first homebuyers who have been patiently saving and staying relatively debt free. There's the government's first homebuyer grant, a 5.2% raise in the minimum wage, no-frill home loans, and some attractive house-and-land packages available in Melbourne's growth areas.
And while investors don't have the same access to government assistance when making a purchase, the same market fundamentals apply to them. The savvy buyer might be able to take advantage of the cooler market to snap up a property in advance of possible future price increases.
Getting a toe-hold on the property ladder is the hardest part of real estate ownership. The next few months could represent a golden opportunity to climb aboard.
Talk to us
If you're thinking that now might be the time to buy, contact Mortgage Broker Melbourne. We help you understand the differences in home loans, and sort out the application paperwork for you. This service is provided at no cost to you, and we have a regulatory requirement to always act in the best interests of you, our client.
There's no obligation, no cost, and nothing to lose.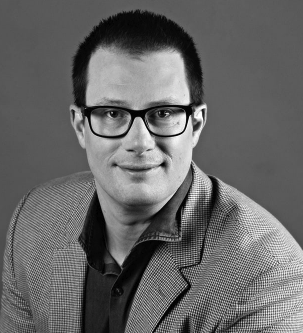 Marc has been a professional lender for 28 years. After beginning his career in 1990 with a UK Building Society, he moved to Australia where he held several different retail banking roles. In 1999 it became clear to him that a mortgage broker would eventually become an obvious choice for someone looking for a home loan so he took the plunge and became an independent broker. He hasn't looked back since!