Lockdown: Applying for a home loan during COVID-19
The current pandemic has touched every part of our lives, and the real estate industry is no different, yet people are still getting pre-approval from lenders, buying properties and taking on mortgages.
So while some of the rules have changed, for many people the dream of home ownership or getting into the investment market remains alive and well. In fact, with average prices slowly declining in many locations, some people are viewing the current situation as an ideal time to buy.
Here's what's changed, what it means for you, and how we can help navigate some of the confusion on your way to home ownership.
Lenders and the impact of COVID-19
There is no doubt that some people will find it very difficult to secure a loan at the moment. Even if people are still at work, or covered by the JobKeeper allowance, those in the most severely-impacted industries (including tourism, hospitality, aviation, entertainment and personal health and fitness) will need a large deposit and a lot of collateral behind them to even attract attention from most lenders.
Casuals, contractors and freelancers are also facing tougher conditions and more scrutiny; unless they can show a long and steady income, very few debts and a great savings history, a loan will be hard to come by.
Indeed, lenders no longer just want to know your income – they want to know how likely it is that you'll keep your job. Many lenders are now running employment verification processes, with some even calling your employer to check up on your job security.
But all is not lost. Many people who have been able to continue to work (even from home) during the pandemic across a broad range of industries are in no worse position than they were before COVID-19 appeared. And even those in heavily hit industries might still be eligible for a loan.
The loan process under lockdown
Here at Mortgage Broker Melbourne, we've spent years streamlining our processes, investing in technology and using video calls. We weren't predicting a pandemic, of course. We were making things easier and more convenient for our clients. It's all been worth it.
During these days of isolation and restricted travel, we offer online appointments, accept digital signatures, and use emails for paperwork. Unlike dealing directly with a bank, there's no need to make frequent visits to a branch and send documents to-and-fro in the mail. Pretty much our entire process operates online.
This is just as well, because even if you haven't found the property of your dreams, getting pre-approval now means you'll be set to go when Melbourne opens up and the real estate market sparks back to pre-COVID life. Sure, there are auctions and sales currently taking place, but the supply is way below normal. When lockdown lifts, the pent-up supply and pent-up demand will mean that those who are ready will have an advantage.
Pre-approvals, which used to take just a few days, are now taking anywhere from 20 to 30 days from some lenders. Act now. Be prepared.
Help from your broker
With the lending industry in a state of flux, it's harder than ever to keep up. Government rules are changing frequently, and different lenders have different policies around how they measure risk and how they treat income (bonuses and overtime are especially thorny issues). It's never been harder for people looking for a home loan to keep up with the changes, incentives and restrictions.
Luckily, you don't have to.
Every day Mortgage Broker Melbourne assesses the market and takes varying lenders and their changing practices into account. There's no one-size-fits-all loan, and that's why we take the time to understand your current situation and borrowing needs. We'll then help you arrange your finances and paperwork, and find you a loan that best suits your circumstances.
Lockdown or no lockdown, Mortgage Broker Melbourne can help, at no cost to you for our service (Govt and Lender fees apply).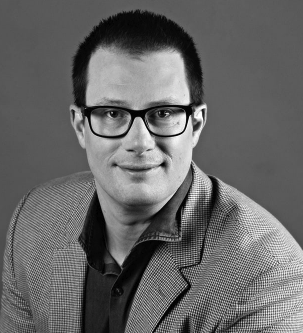 Marc has been a professional lender for 28 years. After beginning his career in 1990 with a UK Building Society, he moved to Australia where he held several different retail banking roles. In 1999 it became clear to him that a mortgage broker would eventually become an obvious choice for someone looking for a home loan so he took the plunge and became an independent broker. He hasn't looked back since!