Melbourne property inspections: questions to ask yourself
It's a peril of house-hunting: getting carried away by your emotional response to a property, and forgetting to ask yourself the all-important practical questions. It's best to go in armed with a checklist of to keep yourself on track.
Do you absolutely need a spare bedroom? Does your dog need a backyard to dig holes in? Is an en suite or second bathroom a must? Need a granny flat for a studio/teenager/granny? Write down your absolute must-haves (and must-not-haves) – these are your guiding principles.
Once you've got these essential basics covered, here are 12 vital questions to consider while you're looking through your potential new home.
How does the property fit you?
You don't need to be a feng shui expert to feel the 'flow' of the property. Does the layout make sense? Are the rooms the right size for your needs? Will your furniture and major appliances fit (and if not, is it in budget to replace them)? If you're a home MasterChef, is the kitchen up to scratch? If you're an entertainer, is there enough space to fit all your friends around a table?
Is there enough light?
All the lights will probably be turned on – switch them off to get a more realistic view. Where are the windows, and what is the property's aspect? (North- or northeast-facing properties capture the most sunlight.) Check for trees or buildings that will block out the sun. The inspection will probably have been timed for the best time of day, so try to come back at other times (eg, sunset), to get an idea of what it's like then.
What will you do with your car?
If you have a car and the property doesn't have a garage, consider your parking options. Are there enough off-street spaces? Ask about parking restrictions, and check how much resident or visitor permits cost. Will it be difficult to find on-street parking during peak times?
Is it well placed for public transport?
Where's the nearest train station or bus stop? Is it on a well-served line? Think about how far you're prepared to walk. Even if you don't need to catch public transport, this may be an important question for potential future renters or buyers.
What are the neighbours like?
Take a walk around the surrounding streets to get a sense of how the other properties in the area are maintained and what the feel of the neighbourhood is. (If you're serious about the property, it's worth doing this at night and on the weekend too.) Can the neighbours see directly into the property? You can find out from the council whether they've lodged any development plans – it's worth knowing if the closest neighbour is planning to subdivide and build four townhouses on their block.
Is it noisy?
Does the property have common walls with neighbours? If it's an apartment, are there neighbours above and can you hear them through the ceiling? Consider the property's insulation – are there gaps in the doors and windows, is it carpeted, are the windows double-glazed? All these things will contribute to noise levels inside. Outside, check for nearby schools (come back at recess time) and sports grounds.
What's the water situation?
There are few things as disappointing as a bad shower. Check the water pressure – can you get the right mix of heat and force? Is the hot water heater big enough for your needs (especially if you have a family), or will you need to splash out for this? Give the toilets a flush to make sure all is flowing well.
What are the heating, cooling and ventilation like?
Check that any heating or air conditioning systems work, and verify how old they are and if they've been recently serviced. High ceilings are lovely, but keep in mind that they're difficult (and expensive) to heat. Check the extractor fans in kitchens and bathrooms.
Where are you going to put all your stuff?
Is there enough storage? If there are built-in wardrobes do they suit you; if not, is there room (in the bedrooms and in your budget) to install them? If there's a garage, is it big enough for your car or cars, boat, workbench, hobby project and anything else you need to store?
Is the outdoor space what you want?
It may be a must-have for you to start a veggie patch. You may be happy with a small patio or balcony. Or you may want to avoid mowing lawns at all costs. Think about what you ultimately want from the backyard or outdoor are and be sure that the property has the space you want, and that you're prepared to put in any work that's required to make it match your desires.
Are the fixtures and fittings in order?
Especially in older properties, power points can be rare or weirdly placed (check the bathrooms!). They may be hidden behind furniture, so look carefully. Make sure that blinds, curtains, flyscreens, light fittings and other fixed features are clean and in good working order.
Is the property secure?
Are there deadlocks on the doors? How secure are the window locks? Are the security doors in good shape and if there are none, will you need to install them? If it's an apartment, what's the external security like – does the main door lock, do other resident seem to be careful to keep it closed, how does the security code work?
You may have other items on your personal list, but these are the basics. Anything else is a nice-to-have. The most important thing is to make your own list – yes, actually write it down – and to stick to it!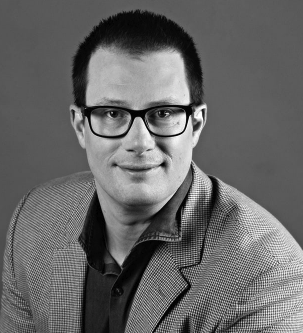 Marc has been a professional lender for 28 years. After beginning his career in 1990 with a UK Building Society, he moved to Australia where he held several different retail banking roles. In 1999 it became clear to him that a mortgage broker would eventually become an obvious choice for someone looking for a home loan so he took the plunge and became an independent broker. He hasn't looked back since!