New to Australia? Here are 5 steps to buying a property in Melbourne
The way houses are bought and sold differs enormously around the world. In Australia, whether you're buying a property in a private sale, off the plan or at a public auction, here are five steps to getting into the market and securing your own little piece of Australia.
Understand your budget
Property is famously expensive in Australia – especially in the big cities like Melbourne – which makes it all the more important that you understand how much money you need up-front, and what expenses you'll have over a longer period of time.
Most people who buy property in Australia do so with the help of a home loan. Depending on your financial situation, a lender typically expects you to have saved between 10% and 20% of the price of the property to use as a deposit. Banks and other lenders have online calculators to help you work out how much you can borrow, based on what you can afford to repay.
A mortgage broker can help you understand these calculators, and can advise you on what happens when interest rates change.
A surprising expense that many people from outside Australia don't think about is stamp duty. This is a fee payable to the government whenever a property changes ownership, and can add a significant amount to the initial amount you need to have available. It varies from state to state, so check out online calculators and discuss options with your mortgage broker.
Arrange your loan
While some people shop around for a loan and arrange it with their chosen bank or lender themselves, many more opt to get help and advice from a mortgage broker. Brokers take your personal situation into account, and search the home loan market for a loan that will suit your needs. There are lots of different types of loan available, with options including fixed or variable interest, offset, redraw, and more. It's not just about the interest rate. A broker can explain all of these differences to help make sure you get the best loan for your needs.
Brokers work on commission from lenders, so their advice and service is free for you. Plus, it's a very well regulated industry and they are legally bound to only recommend loans that are suitable for you.
Once you select a loan, your broker helps you get pre-approval, meaning the lender has already assessed you and agrees in principle to lend the money to you when you buy a property. This means you can make offers and bid on a place to live with confidence. The more savings you have and the better and more stable your employment, the more banks are prepared to lend to you.
Foreign investment restrictions
Like many countries, Australia has imposed some restrictions on the purchase of property by people from other countries. Generally speaking, you need to be a resident to purchase an established property, either as an investment or to live in. Non-citizens and non-residents usually need to get permission from the Foreign Investment Review Board, so it's worth checking the guidance note on their website and – if necessary – submitting an application. Also keep in mind that there are restrictions covering who is able to sign a contract in Australia, and this might influence whether you are legally able to purchase property off the plan or even at an auction.
Buy your property
With pre-approval, you know how much you can afford to pay on a property. This will affect where you can buy, and whether you buy a house or apartment. There are lots of real estate websites that can help you narrow your search to specific areas, budgets, features such as the number of bedrooms, and more. You can even create calendars to help make visiting and inspecting properties easier to manage. The biggest house-hunting sites are Domain and realestate.com.au.
The most common ways to buy property in Australia are through a sale (where there is a fixed price for a property that you agree to pay) and auction (where you compete with other buyers, bidding in public until someone wins). Check with your broker before bidding or making an offer on property, as there are many tips and tricks to help protect you from paying too much.
Settle the transaction
Settlement is the actual time and date that the property becomes your possession; it's when the money changes hands between your lender and the vendor. Prior to this, all the pieces in this sometimes-complex legal and financial chain need to be put in place, and we strongly encourage you to use a trained conveyancer to assist.
Your broker can recommend a conveyancer, and you should have their details ready prior to making a purchase if possible. Having a relationship with a conveyancer prior to purchasing a property is also a good idea when it comes to having a look in advance through the sale contract and the all-important Section 32 – an important document that contains information about ownership, debts, utility and rates charges, and any relevant zoning or planning information – which must be provided on request to any prospective purchaser prior to the auction or sale.
Talk to a broker
While house-hunting is all about finding a property that suits your needs and budget, there are long forms to fill out and some complicated industry terminology to understand in order to make the process run smoothly. Your broker is an expert in arranging home loans and can help you through every step in the purchasing process free of charge. Contact Us today to see how we can help.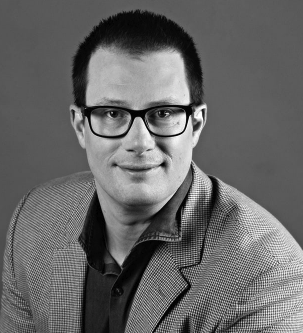 Marc has been a professional lender for 28 years. After beginning his career in 1990 with a UK Building Society, he moved to Australia where he held several different retail banking roles. In 1999 it became clear to him that a mortgage broker would eventually become an obvious choice for someone looking for a home loan so he took the plunge and became an independent broker. He hasn't looked back since!