Our commitment to your best interests
In the wash-up from the banking royal commission that ran from 2017–2019 came a raft of regulatory changes.
One change that affected the mortgage broker market was a new, legislated Best Interests Duty (BID). It's been law now since the start of 2021, so we thought we'd explain what it means for you as a borrower, what it means for the banks and other lenders (hint: not much) and what Mortgage Broker Melbourne have been doing about it.
So whether you're buying your first place, upgrading, downsizing, renovating or investing, understanding these changes will help you make better decisions about your loan and your purchase.
So what is BID?
All mortgage brokers are now officially covered by the Best Interests Duty (BID) regulations. This simply means that mortgage brokers like us at Mortgage Broker Melbourne now have a legal duty to make credit recommendations that are in your – our clients' – best interests.
We've been providing expert services to home loan clients for a long time now, and have always taken our responsibility to borrowers seriously. And now we can back up that claim. Not only do we want to offer the best service, now our clients have the certainty of knowing that we are obliged to.
It's surprising to many that brokers haven't always had this duty to their customers. As with all industries, there are a few operators who lack integrity. Some brokers might have favoured one lender over another because they would receive a higher commission or a nicer Christmas hamper, even if it wasn't the best loan for the customer.
Banks and your best interest
And then there are the banks. The big bank lenders aren't covered by the new BID regulations. Responsible lending laws only require banks to offer loans that are "not unsuitable". That's a far cry from acting in your "best interests", as Mortgage Broker Melbourne brokers are obligated to do.
Choosing a loan is complicated. There's a lot to take in, from interest rates to offsets, and from redraws to repayment frequency. For tailored advice that is legally designed to protect you, your finances and your future, contact us at Mortgage Broker Melbourne. As mortgage brokers, we act in your best interests when recommending a home loan.
Our service is free to you. We assess your financial situation and your home ownership goals, with the aim of finding the best loan for your situation. You've got nothing to lose. Contact us today.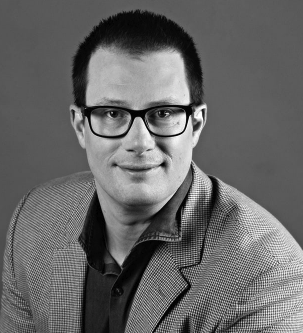 Marc has been a professional lender for 28 years. After beginning his career in 1990 with a UK Building Society, he moved to Australia where he held several different retail banking roles. In 1999 it became clear to him that a mortgage broker would eventually become an obvious choice for someone looking for a home loan so he took the plunge and became an independent broker. He hasn't looked back since!