Thinking of purchasing a property to renovate and resell? Mortgage Broker Melbourne provides some insights into property flipping, from our experience.
When the property market is buoyant, as it has been in Melbourne for more than 5 years now, it is tempting to look at purchasing a fixer upper with the view to performing a cosmetic renovation then sell in the short term for a profit.
It seems straightforward when you look at the obvious numbers but it is important to do your sums very carefully and seek the advice of your accountant. Getting professional guidance is especially important if you are going to reside in another property you own elsewhere, while you are working on the property you plan to flip.
Ideally, a flipper would have trade experience and contacts in the other trades necessary to be able to reduce the costs. If you plan to rely entirely on outsourcing skilled labour, you must be able to manage a project in minute detail or you run the risk of small issues turning into major problems.
Unexpected expenses pop up and delays are often caused as a result so you need to build in a healthy buffer into your financial plan initially, to make sure the idea is feasible. Let's look at a typical scenario for a first time flipper:
Purchase Price $500k + Purchase Costs including Stamp Duty and Legal Fees of $31k approx = $531k required up front
Let's assume a mortgage of $400k is taken. If the plan is to flip in 6 months, don't forget the purchaser might want a 90 day settlement so you should allow 9 months interest, est $18k at an average interest rate in the present market. This takes the cost so far to $549k
Assuming $40k is your estimated cost for the renovations, an experienced project manager would add a buffer of 20%, and first timers should allow 40% which would be $56k taking the cost so far up to $605,000.
Now you have to sell the property. Let's assume you had a figure of $650k in mind and you are successful at that price. An agent would charge 2.2% incl GST approx, $14,300 est + advertising for which you should allow at least $2k more. A conveyancer will also charge you to prepare the contract, allow another $2k + lender costs $1k approx. Selling costs would be $19,300 in this instance.
The cost of the project totals $624,300 leaving you with $25,700 in profit, which could be subject to capital gains tax, subject to the advice of an accountant. You'd have to seriously balance how much the property would have gone up by naturally in 9 months, with no works carried out at all!
There are a couple of points I should mention that could reduce the costs. If you are a first home buyer in Melbourne right now, you may not have stamp duty to pay. If this is the case you will be residing in the property while works are being carried out, so mortgage interest becomes less of a factor in your financial strategy (you would typically have a housing cost) but you need to be ready for the major inconvenience of mess, trades coming through at odd hours and the general management of scheduling of certain works to coincide with times you have the day off work.
With property flipping showing a slightly upward trend, Contact Us today to arrange a time to meet with a mortgage broker to help you analyse your scenario.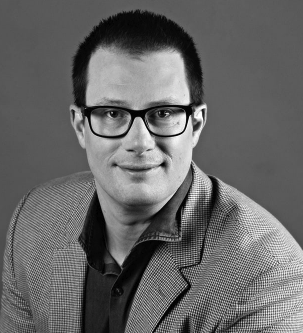 Marc has been a professional lender for 28 years. After beginning his career in 1990 with a UK Building Society, he moved to Australia where he held several different retail banking roles. In 1999 it became clear to him that a mortgage broker would eventually become an obvious choice for someone looking for a home loan so he took the plunge and became an independent broker. He hasn't looked back since!