At today's meeting, the RBA announced it would cut the official interest rate by another 0.25%, leaving the official cash rate at 1%. This follows last month's quarter of a per cent cut to 1.25%, the first change in the rate for over 30 months.
RBA Governor Philip Lowe has been mentioning to any passing journalist that the RBA will continue to 'lean' towards rate cuts in an attempt to stimulate the economy. In particular, the RBA wants to see an improvement in the employment rate.
In today's announcement the Governor said that today's decision to lower the cash rate would help to make 'further inroads into the spare capacity in the economy.
However, rate cuts won't be enough to shift the path of the economy. With interest rate cuts tipped for the UK and US, any impact is limited. Other levers are needed.
One that APRA is looking at is reducing limitations on mortgage serviceability requirements for certain types of loans. These requirements set limits on the amount of risk lenders are allowed to incorporate when deciding on a loan. They take into account things like income, debt, assets and factor in a buffer in the event of interest rate rises.
These limits came into being at a time of high financial risk with high household debt, low-income growth and stagnating employment and inflation figures. These factors still exist but the truth is that interest rates are unlikely to rise any time soon.
APRA is now looking to give lenders more flexibility in determining loan repayment risks, particularly for first home buyers. With interest rates at historic lows and likely to stay there, first home buyers are less likely to default on their mortgage repayments due to interest rate rises.
The second lever that will help first home buyers is more stamp duty concessions. With many mortgages requiring a 20 per cent deposit, hefty stamp duty costs make it even harder for first home buyers to enter the market. Any concession or reductions in stamp duty for first home buyers will help them take advantage of the low cost of borrowing money.
So while the economy hasn't really shifted much, there is good news for investors, but even more for first home buyers. With interest rates on a downward trajectory, lending conditions easing and a possible stamp duty concession on the horizon, the time is ripe for first home buyers to enter the property market.
As Philip Lowe said today 'mortgage rates are at record lows and there is strong competition for borrowers of high credit quality'. Contact us today to find out what your borrowing capacity is. We'll help you find the right mortgage for you.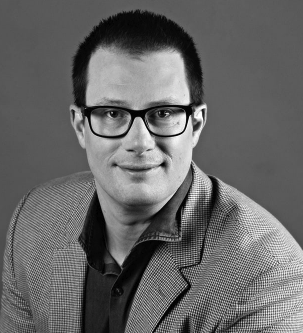 Marc has been a professional lender for 28 years. After beginning his career in 1990 with a UK Building Society, he moved to Australia where he held several different retail banking roles. In 1999 it became clear to him that a mortgage broker would eventually become an obvious choice for someone looking for a home loan so he took the plunge and became an independent broker. He hasn't looked back since!