June update – interest rate cut to 1.25% with more to come
Today the RBA announced that it would cut the official rate by 25 basis points to 1.25%. This is the first change in the cash rate since August 2016.
After over 30 months of meeting to decide not to change anything, the RBA went all out today dropping the cash rate and significantly changing the way they talked about the economy.
Why have they decided to drop rates now? Well the main reason is to try to stimulate the economy. While a drop in the official rate is generally good news for home-owners, it's also a sign that the economy isn't quite firing on all cylinders.
The RBA has long made it clear that low interest rates will help inflation to reach its target level of between 2-3%. It hasn't reached this target for over three years but the RBA has been reluctant to lower rates further for fear of inflating a booming house market.
Now that house values have softened, and unemployment rates are on the rise, the RBA can reduce the rate without fear of any adverse effects.
In the statement today RBA Governor Philip Lowe said:
Today's decision to lower the cash rate will help make further inroads into the spare capacity in the economy. It will assist with faster progress in reducing unemployment and achieve more assured progress towards the inflation target.
In fact, this rate cut probably won't be the last. Most economists are predicting between 2 and 4 rate cuts of 0.25% each over the coming months.
A cut is great news for people with a variable interest rate, although just how much of that rate cut the banks will pass on to homeowners is anyone's guess. It will definitely pay you to keep an eye on your variable rate and don't be afraid to ask for a better deal. It's easier than you think to negotiate a better rate. Contact us to make sure you are getting the best deal for you.
The biggest winners are first-home buyers, especially those with a decent deposit. Falling interest rates mean there are good deals to be had. The softening in house prices and the recent moves by APRA to lessen lending requirements make it a fantastic time for first home buyers to seize the day.
This is especially true as many investors are feeling the squeeze of high rates for interest only loans and tighter credit guidelines. This means many investors will stay on the sidelines for now so less competition at auctions.
So if you are looking to get into the property market for the first time, contact us at Mortgage Broker Melbourne and we'll make sure you get the best mortgage to start your journey up the property ladder.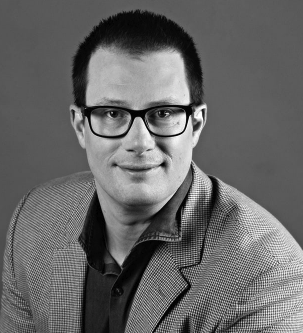 Marc has been a professional lender for 28 years. After beginning his career in 1990 with a UK Building Society, he moved to Australia where he held several different retail banking roles. In 1999 it became clear to him that a mortgage broker would eventually become an obvious choice for someone looking for a home loan so he took the plunge and became an independent broker. He hasn't looked back since!