Rates remain at 0.1% but for how long?
Melburnians with home mortgages can rest easy after the RBA held firm on the 0.1% cash rate following today's monthly board meeting.
While the cost of living skyrockets, the rock-bottom rate of 0.1% remains, as the RBA outlined today.
'Inflation has increased in Australia, but it remains lower than in many other countries; in underlying terms, inflation is 2.6 percent and in headline terms it is 3.5 per cent.
'The Board has wanted to see actual evidence that inflation is sustainably within the 2 to 3 per cent target range before it increases interest rates.'
Clearly the spike in Australia's consumer price index (the CPI is up to 3.5%) is hurting Aussies.
Add to that the prospect of a rate rise and little wonder these are worrying times for some.
Rising inflation is what market watchers are focussing on, particularly with the US Federal Reserve lifting rates last month — it's first since 2018 — while the RBNZ across the Tasman has lifted rates on multiple occasions in 2022.
Worryingly, Australian household debt is second highest in the world behind the Swiss, meaning rising rates could be a serious financial hit to Aussie budgets.
RBA Governor Dr Philip Lowe's speech last month at The Australian Financial Review Business Summit did nothing to stem the rate-rise speculation, either.
He told a gathering of financial heavyweights: "We can be patient in a way that countries with substantially higher rates of inflation cannot. Given the outlook, though, it is plausible that the cash rate will be increased later this year."
Yet it was only a year ago that the RBA was saying rates would "plausibly" remain on hold till 2024.
However, times have changed dramatically in recent months.
The Russian invasion of Ukraine and growing demand in the international travel sector have impacted global energy prices with some Melbourne petrol stations selling at $2.30 a litre in the last month.
Add to this the effects of devastating floods on Australia's east coast (causing increased costs for fruit and veggies) as well as residual issues around supply chains due to COVID-19 and this is why Melburnians are feeling it at their weekly shop, which the RBA alluded to today.
'Inflation has picked up and a further increase is expected,' conceded the Central Bank, 'but growth in labour costs has been below rates that are likely to be consistent with inflation being sustainably at target.'
That said, the housing boom remains in full bloom. Just ask Melbourne's real estate agents.
To underline this point, The Age reports that almost a third of Victorian suburbs now have a median price of $1 million or more.
Despite some levelling off in overall prices across Melbourne, leafy suburbs and up and coming ones such as Wantirna, Maribyrnong, Altona and Oakleigh East are now part of Melbourne's million-dollar median price club.
'Housing prices have risen strongly over the past year, although some housing markets have eased recently,' noted the RBA.
'With interest rates at historically low levels, it is important that lending standards are maintained and that borrowers have adequate buffers,' concluded the Central Bank today.
For Melburnians paying off a loan, Mortgage Broker Melbourne is a proud team of local brokers with over 20 years' experience.
We know not all loans are the same. And with so many loans and lenders out there, we can take the hassle out of finding a deal that's just right for you.
And did you know we were recognised as one of the top mortgage brokers in Melbourne in 2021 by Three Best Rated?
What's more, on www.productreview.com.au we have a five-star rating, and we are an accredited member of the Mortgage and Finance Association of Australia (MFAA).
So, when you contact Mortgage Broker Melbourne, you can be assured of smart and trustworthy advice.
We have several convenient CBD locations, too. And for a COVID-friendly option, there is also video conferencing.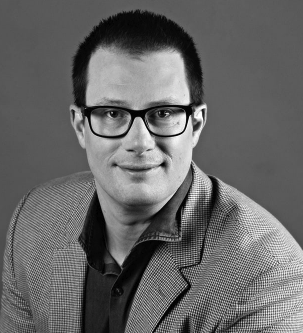 Marc has been a professional lender for 28 years. After beginning his career in 1990 with a UK Building Society, he moved to Australia where he held several different retail banking roles. In 1999 it became clear to him that a mortgage broker would eventually become an obvious choice for someone looking for a home loan so he took the plunge and became an independent broker. He hasn't looked back since!