The new year has kicked off with the same super-low rates as 2021 after today's first RBA board meeting for 2022 held the cash rate at 0.1%.
Some market watchers are predicting modest rate rises over the next 12-18 months. And with inflation up higher than expected in the last quarter, this is fuelling speculation.
Either way, today the RBA reminded us all why it is keeping a tight lid on the cost of borrowing money.
'Financial conditions in Australia remain highly accommodative… and the low level of interest rates are providing important support to the Australian economy as it recovers from the effects of the pandemic,' the RBA said today.
The RBA has stated that increasing rates may not happen until 2023 or, perhaps, 2024. So for the medium term at least, Melburnians can rest easy knowing we're in a low-rate cycle.
After all, it's the RBA that ultimately decides rates policy, not the banks or the politicians. And its policy is helping the economy during these turbulent times.
'The Omicron outbreak has affected the economy, but it has not derailed the economic recovery. The Australian economy remains resilient [but] the main source of uncertainty continues to be the pandemic.
'Inflation has picked up more quickly than the RBA had expected, but remains lower than in many other countries,' the Central Bank added.
Looking at the big picture, record low interest rates (0.1% has been in place since November 2020) have helped propel Australian housing prices up 22% last year — its steepest rise since 1989.
This rate of increase may plateau, note some Melbourne market watchers. But it won't make much of a dent in the cost. For example, the median house price in Melbourne is now an eye-watering $824,500.
Fifteen years ago that figure was only $330,000 in Melbourne; a startling rise and particularly challenging for Victorian house hunters trying to raise cash for a deposit in 2022.
It's this broader price rise that has led to concerns about escalating household debt. In response, credit conditions have been tightened with the industry regulator APRA (the Australian Prudential Regulatory Authority) applying the brakes.
From November 1 last year, banks had to test if new borrowers could still afford their mortgage repayments if home loan interest rates rose three percentage points above their current rate.
'With interest rates at historically low levels, it is important that lending standards are maintained and that borrowers have adequate buffers,' reiterated the RBA today.
Clearly for homeowners with a mortgage, now is still a very good time with the cost of borrowing money still at record lows.
Which means if you're paying off your loan, today's RBA update delivers a continuation of welcome news for borrowers.
With this in mind, Mortgage Broker Melbourne has a proven track record when doing the legwork to find the best possible deals. And did you know we were recognised as one of the top mortgage brokers in Melbourne in 2021 by Three Best Rated?
We are also an accredited member of the Mortgage and Finance Association of Australia (MFAA). So, when you contact Mortgage Broker Melbourne, you're assured of tailored, trustworthy, and expert guidance.
What's more, for a COVID-friendly option, we offer video conferencing.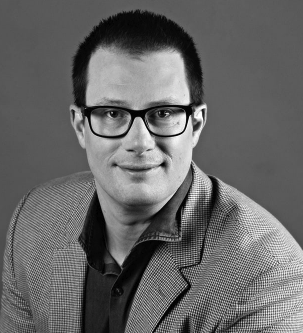 Marc has been a professional lender for 28 years. After beginning his career in 1990 with a UK Building Society, he moved to Australia where he held several different retail banking roles. In 1999 it became clear to him that a mortgage broker would eventually become an obvious choice for someone looking for a home loan so he took the plunge and became an independent broker. He hasn't looked back since!