The cash rate remains at 0.1% after today's RBA monthly board meeting, despite market talk of rate rises.
'The Board is committed to maintaining highly supportive monetary conditions… and will not increase the cash rate until actual inflation is sustainably within the 2 to 3 percent target range,' the RBA said today.
So, whether you're paying off a home loan for a summer house in Sorrento, a unit in Yarraville or a family home in Fawkner, today's announcement continues the good news.
At the same time, house prices are still astronomically high. As an example, Melbourne prices increased 14.3% over the last year.
In fact, over the last four decades, Melbourne's property values have risen at the fastest pace of all capital cities.
Housing prices aside, analysts, banks, and market watchers are all speculating about rate rises in 2022.
It's a topic of much speculation given the last time Australians saw rates rise was November 2010 (from 4.5% to 4.75%), which puts the current 0.1% rate into some perspective!
This also means that over 1.1 million Aussie households with first home buyer loans have never endured a rate rise.
Fuelling the current speculation is an increasing Aussie inflation rate, with the Consumer Price Index (CPI) up to 3.5%.
You may have noticed spikes in your weekly expenditure at the supermarket and petrol pump. Cars and building materials have also gone up as Melburnians feel the pinch.
Should borrowers be worried about a rate rise soon?
Firstly, the Central Bank won't be swayed by any speculation. Secondly, and significantly, the underlying inflation rate is actually much less at 2.6%. And thirdly, the only opinion that really matters is the RBA itself.
The Central Bank has consistently said since the pandemic began that it will not increase the cash rate until inflation is "sustainably" in the 2 to 3 percent range.
Underlining that point, last month, RBA Governor Phillip Lowe explained to the House of Representatives Standing Committee on Economics that it was too early to say that inflation was "sustainably" in that target range of 2-3%.
He also pointed to other economic data such as sluggish wages growth. And with the pandemic skewing many economic factors, his cautious approach on rates appears justified.
"It is too early, though, to conclude that inflation is sustainably in the target range. In underlying terms, inflation has just reached the midpoint of the target band for the first time in over seven years."
What's more, with a federal election due soon, you wouldn't expect a rate rise in the next few months, anyway.
It's a balancing act for the RBA. That said, as the Reserve Bank noted today, supporting our economy is still a central policy objective as Australia recovers from the effects of a pandemic and braces for any further upheaval from the Russian invasion of Ukraine.
'The global economy is continuing to recover from the pandemic. However, the war in Ukraine is a major new source of uncertainty,' said the RBA.
'The Australian economy remains resilient and spending is picking up following the Omicron setback.
'Household and business balance sheets are in generally good shape, an upswing in business investment is underway.
'Financial conditions in Australia continue to be highly accommodative. Interest rates remain at a very low level, although some fixed rates have risen recently,' added the RBA.
With lending in mind, Mortgage Broker Melbourne combines over 20 years' experience with the latest software and market information to offer tailored and expert advice on your lending options.
And did you know we were recognised as one of the top mortgage brokers in Melbourne in 2021 by Three Best Rated? What's more, from 241 reviews on www.productreview.com.au we have a five-star rating.
We are also an accredited member of the Mortgage and Finance Association of Australia (MFAA). So, when you contact Mortgage Broker Melbourne, you can be assured of smart and trustworthy guidance.
We have several convenient CBD locations, too. And for a COVID-friendly option, there is also video conferencing.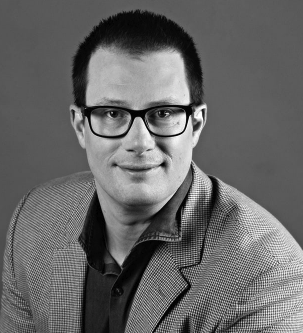 Marc has been a professional lender for 28 years. After beginning his career in 1990 with a UK Building Society, he moved to Australia where he held several different retail banking roles. In 1999 it became clear to him that a mortgage broker would eventually become an obvious choice for someone looking for a home loan so he took the plunge and became an independent broker. He hasn't looked back since!