RBA hikes rates to help curb inflation threat
In big news from the RBA today, the board has decided to lift interest rates from 0.1% to 0.35%.
With inflation hitting a worrying 5.1% for the year, the RBA has moved by lifting rates for the first time since November 2010.
As it outlined today following its monthly board meeting , the RBA cited rapidly shifting economic conditions as the reason for this hike in rates.
But this will be of little comfort to those Melbourne households repaying loans while simultaneously coping with a cost-of-living surge.
And the RBA adds we should brace for more rates rises over the coming year.
'The Board judged that now was the right time to begin withdrawing some of the extraordinary monetary support that was put in place to help the Australian economy during the pandemic,' the RBA said in today's statement.
'The Board is committed to doing what is necessary to ensure that inflation in Australia returns to target over time. This will require a further lift in interest rates over the period ahead.
The RBA Board will continue to closely monitor the incoming information and evolving balance of risks as it determines the timing and extent of future interest rate increases.'
So, it's official. Rate hikes are here to stay for the foreseeable future. For those with a home loan, how much will today and future increases cost?
The average owner-occupier with a $600,000 debt and 25 years remaining on their mortgage will see repayments rise by around $74.
When rates reach 0.5% a borrower with a $500,000 variable-rate loan could see repayments go up by more than $100 per month. And a cash rate of 0.75% would cost the average borrower an extra $265 per month when their lender lifts interest rates in line with the RBA.
Some analysts tip rates to reach 2% by 2023, so strap yourself in for a bumpy ride.
As for the cost of housing, an increase in the official cash rate would typically reduce demand for new mortgages and therefore property prices. The general consensus is that prices will drop from their current crazy highs. In fact, we're already seeing a levelling off of prices in Melbourne and Sydney.
So for those Melburnians trying to get onto the property ladder but unable to raise the cash for a deposit, finally some good news. But keep in mind that things can change quickly. Only five months ago, the message out of the RBA was that it was very unlikely rates would rise in 2022. Today's rate rise shows how much the world has changed since those earlier forecasts.
The Russian invasion of Ukraine, floods in Australia and other factors have pushed up prices at the pump and the supermarket.
And it's this surge in inflation that has forced a swift change of approach, as seen by the RBA's move today.
With all that's going on with rates, it could be useful reviewing your options.
If you have a home loan, let Mortgage Broker Melbourne do the running around for you to find lenders with deals that fit your current and future financial plan.
We have the expertise to give credit assistance and are an accredited member of the Mortgage and Finance Association of Australia (MFAA).
And did you know we were recognised as one of the top mortgage brokers in Melbourne in 2021 by Three Best Rated?
So, when you contact Mortgage Broker Melbourne, you can be assured of trustworthy advice.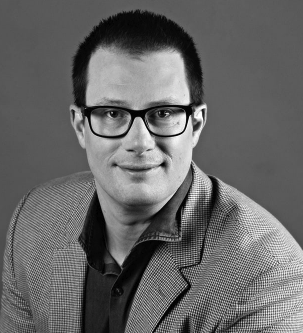 Marc has been a professional lender for 28 years. After beginning his career in 1990 with a UK Building Society, he moved to Australia where he held several different retail banking roles. In 1999 it became clear to him that a mortgage broker would eventually become an obvious choice for someone looking for a home loan so he took the plunge and became an independent broker. He hasn't looked back since!