Refinancing A Home Loan [A Simple Guide]
Refinancing your home loan, are you missing a trick by not doing it? And how does it work? Read our guide on the questions to ask before making the decision, and learn how the process works.
What exactly is refinancing?
When you refinance, you're basically taking out a brand new loan in order to pay off your existing mortgage. This can free up funds for a renovation or other investment, or get you a better deal and – over time – save you money.
So is it the right thing for you to do?
Do you want to access funds for a renovation or investment property?
A common reason for mortgage holders to refinance is so that they can access equity in their existing loan in order to make home improvements or buy an investment property. If you've paid of some of your loan and your property has gone up in value, you may be able to borrow more.
Other ways to access equity are to redraw any extra payments you might have made or increase the amount on your existing mortgage. We can help you work out the best option for you, and how much you might be able to borrow.
Do you want to pay less interest?
Savvy borrowers keep an eye on the market. The home loan market is highly competitive, with big differences in interest rates. Mortgage-holders often choose to refinance to take advantage of a lower interest rate from another lender. Over time, even a small difference in the rate could save you thousands of dollars, and ultimately help you pay off your home loan faster.
While that sounds good, it can be tricky terrain to navigate.
What are the risks of refinancing?
Not all home loan products are created equal, and mortgages with lower rates often lack the benefits of higher-rate products, and may not have all the features of your existing loan.
We work out your specific loan requirements, and scan the market for better interest rates as well as finding products with the features and benefits that you want.
Sometimes, getting a lower interest rate can be done without the hassle of refinancing; in many cases we have been able to negotiate better deals with our clients' existing lenders just by asking!
In all cases, Mortgage Broker Melbourne will analyse the changeover costs and build those in to the detailed comparison we will provide, to make sure it is worth switching.
When Should I Refinance my Home Loan?
You might want to refinance if you've had a major life change – for example, a new employment situation resulting in a drop in income, or a change in marital status. Taking out a new mortgage may let you consolidate your personal loans and credit cards into one facility, so your monthly payments are lower and you save on interest.
Do you want to change your loan type?
Switching from a variable to a fixed loan with your existing lender may allow you to improve your interest rate without changing lenders. Maybe you want to change to a split loan, with part variable and part fixed rates. In either case, you may need to refinance in order to change your loan, depending on the type of mortgage you have. We can help you decide which loan structure is the best for you.
As part of our analysis, Mortgage Broker Melbourne will check the home loan statement to see if the client is deriving enough benefit from their offset facility to justify continuing to pay the annual fee that is likely part of that type of package. If not, we would suggest a basic variable product that could have an even lower rate but definitely would carry less ongoing fees.
If the reason for your refinance is to save interest, a critical element Mortgage Broker Melbourne will suggest is to keep the term on the new loan the same as the remaining term on the loan being refinanced. If you simply allow the loan term to reset to 30 years, you won't get the benefit you're hoping for!
You've decided to refinance to another lender. What next?
Once you've decided that refinancing is the right move for you, the process is fairly simple.
We can help you submit your application, which will involve providing identification, proof of income and a list of assets and liabilities (less if you're staying with your existing lender).
Lenders will often require a valuation of your property to determine how much you can borrow, which generally requires a property inspection by a licensed valuer. Mortgage Broker Melbourne will help facilitate this, keeping you informed every step of the way.
In most cases there is no need for you to engage a solicitor, as the lenders arrange settlement between themselves. Your loan consultant will ask you for your pay dates so we can make sure the first payment for the new loan coincides with your pay cycle.
Once the lender is satisfied, you'll receive approval with a copy of the loan contract to review, sign and return. At this point, you will sign a discharge form to authorise your current lender to release the property title to the new lender.
In most cases, the new lender will require proof the building in insured with their name on the policy as having a financial interest in the property.
Your new lender will arrange settlement of your existing loan and establishment of your new loan.
Your Mortgage Broker Melbourne Broker will make sure the new loan and corresponding bank accounts are properly set up and will let you know all the details including account numbers repayment amounts and dates those repayment will be direct debited.
A month later, your broker will touch base again to make sure everything is running smoothly.
Your decision to refinance or not will come down to your personal circumstances and financial situation. Before taking any action, give us a call. We'll help you choose the best loan solution for your needs. Contact Us today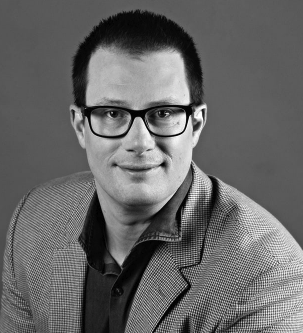 Marc has been a professional lender for 28 years. After beginning his career in 1990 with a UK Building Society, he moved to Australia where he held several different retail banking roles. In 1999 it became clear to him that a mortgage broker would eventually become an obvious choice for someone looking for a home loan so he took the plunge and became an independent broker. He hasn't looked back since!