Refinancing: Could now be the time?
With official interest rates seemingly settled in at all-time lows, many people with mortgages have been paying close attention to their own loan interest rate.
Add to that the precarious state of the COVID-affected economy – and especially its impact on employment and wages – and it's clear why finding the best deal on a home loan is more important than ever. Every dollar counts, and each one of those dollars is better off in your pocket than in the vault at the bank!
Refinance is the word of the year
Well, the real word of the year will probably be "COVID", "iso" or "unprecedented", but for anyone involved in home loans, the word we're hearing most is definitely "refinance". Let's explore what refinancing is, and whether it might be right for you.
Refinancing 101
In the simplest terms, refinancing is simply taking out a brand new loan on your existing mortgage. It usually means changing lenders and essentially transferring your loan to the new lender.
People might refinance for lots of reasons. It can mean you free up some money for a renovation or to purchase an investment property, but usually it's to chase a lower interest rate or better loan conditions.
At the moment, most people looking to refinance are chasing that lower interest rate. Many are acting out of necessity as their personal circumstances have changed and they need to maximise the amount of cash they have. But loans are about more than the interest rate (otherwise, everyone would borrow from the same lender), so how do you decide whether refinancing is or you?
Interested in interest
Most people with home loans notice the difference when their rate drops or increases by as little as 0.15%. Every change to rates means a change to the amount of cash you have access to.
According to the government's moneysmart website the average interest rate for a variable owner-occupier loan was 2.76% in April 2020. But there's a huge variation in rates available. We found one loan charging 5.66%, with others are advertising 2.2%. On a $500,000 loan, that's a stunning $906 difference in repayments per month!
And this doesn't even take into account loan products that aren't advertised, but that mortgage brokers can access.
So why would anyone stick with a loan of even 2.5% when 2.2 is available?
Home loan features and deals
Aside from laziness (which is a big factor!), the reason many people hold onto loans with higher rates is because of other loan features. Linked credit cards with loyalty points, offset accounts and redraw are other factors to consider when taking out a loan. Depending on a borrower's individual circumstances, they can actually end up better off paying a higher rate. Not too high though!
On the other hand, we're recently seen higher-than-usual numbers of people switching their loan type away from variable rates, lured by attractive fixed-rate offers, as well as "cash back" incentives of up to $4000 for new borrowers. The big four banks have seen the bulk of this new lending action.
Over the life of a loan, $4000 isn't much. But is it right for you right now?
This balancing act can be hard to work out.
Advantages of a broker
Every day at Mortgage Broker Melbourne, we talk to regular homeowners and work out whether refinancing is the right option for them. It's a calculation that takes into consideration savings, size and length of the loan, income, family situation, short-term and long-term financial goals.
It also takes into account the possible benefits of offset, redraw and other loan features. And we also consider whether a better deal might be available just by approaching the current lender and asking. You'd be surprised!
We can then assess your situation against hundreds of loan products –fixed, variable and split loans – to see whether you'll be better off. If not, we'll tell you.
How refinancing happens
If you do decide to refinance, the process is actually pretty simple:
We help you with the application paperwork ad submit it for you.
You might need to get a valuation of your property; the lender might have their own valuer, or we can help you find a licensed valuer.
The lender sends you approval, along with a contract. We can help you with any tricky bits.
Once submitted, your new lender will pay off the old loan and set up your new loan.
Talk to us
While the process of refinancing is pretty simple, the decision is complicated. Mortgage Broker Melbourne has been helping people make the right choice for their circumstances for over 20 years. Our services are available at no cost to you, and we'll help you understand all of your options, so you have the very best home loan for you.
Contact us today.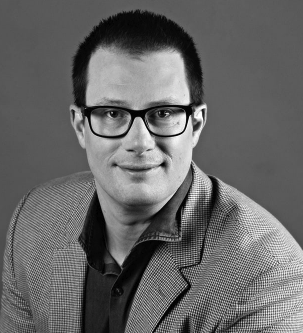 Marc has been a professional lender for 28 years. After beginning his career in 1990 with a UK Building Society, he moved to Australia where he held several different retail banking roles. In 1999 it became clear to him that a mortgage broker would eventually become an obvious choice for someone looking for a home loan so he took the plunge and became an independent broker. He hasn't looked back since!