Renovate to boost your house's value
Updating your house with a renovation is a terrific way to increase the value of your property. A well-judged, quality renovation can make older houses feel more contemporary by updating some of the more dated features than can make a property feel tired.
For most people, a full-scale wall-to-wall renovation is neither desirable nor necessary. But there are certain areas of a typical home that really benefit from modernising. Identifying just a couple of rooms to renovate can really pay off when it comes time to sell. Contact Us to find out how you can release home equity to fund renovations.
The kitchen
Perhaps the most popular room to renovate is the kitchen. The reasons are obvious: it's a room that gets a lot of use, so wear and tear is common. Appliances such as refrigerators and stovetops can date quite quickly. And colour schemes and cupboard handles that were all the rage in the mid-90s just don't stand up to modern scrutiny. Latest figures suggest there are as many as 150,000 kitchen renovations in Australia each year.
Kitchens are typically the most expensive room in the house to renovate, although the financial benefits of having a clean, bright and modern kitchen when selling make the initial outlay well worth it in the majority of situations. The average spend for a kitchen reno in 2016–17 was just a tick over $20,000 according to the Australian Housing Industry Association. Depending on the size of the area and the scope of the renovation, it's possible to come in under that amount. But when you consider the purchase of new appliances (oven, stovetop, dishwasher, microwave, refrigerator, range hood, etc.) it's easy to see the cost inch higher and higher by the minute.
You can keep a handle on your budget by aiming mid-range for the most expensive items. Flick through interior design magazines and create a 'look book' of styles and materials you like, then shop around for the best deals. With appliances, you might be able to negotiate a bulk discount if you buy them all from one supplier; it's a good way to match appliance brands, too, which can give your new kitchen an integrated, cohesive feel.
Bathrooms
In the same way that kitchens can date over time, bathrooms are the other most popular area for a partial renovation. New cabinets, sinks, toilets, showers and tap ware can really boost the appeal of your house with potential buyers. Make sure your bathroom matches the scale of the overall property; if it's a four-bedroom home, young families will probably be looking for a bathtub. If it's a one-bedroom apartment, a shower will do the trick.
Keep in mind that relocating toilets and sinks can add significant cost to the renovation project, so unless it's really necessary, try to keep sinks and toilets where they already are. The HIA found the average cost of a renovated bathroom to be $17,000.
If you're renovating bathrooms, many people like to tie in the laundry too. All of these 'wet areas', like your kitchen, get a lot of use and can age more quickly than living areas and bedrooms.
Cosmetic changes
If you decide to invest in a major renovation of your kitchen or bathroom, it's a good idea to keep your eye out for other faster and cheaper improvements you can make at the same time. For example, if your kitchen reno means a new paint colour, consider carrying the new colour through to other parts of the house. A fresh paint job can make a big difference.
And don't forget the front yard to boost that all-important 'curb appeal'. Pull the weeds, trim the lawn and add some colour and variety to the garden. A small amount of time and money can go a long way.
So whether you're renovating to enjoy or renovating to sell, focus on the areas that will make the biggest impact to maximise the value of your investment. Contact Us today, we would be delighted to be a part of your renovation team!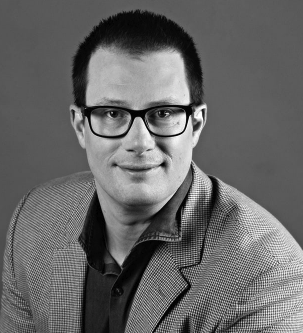 Marc has been a professional lender for 28 years. After beginning his career in 1990 with a UK Building Society, he moved to Australia where he held several different retail banking roles. In 1999 it became clear to him that a mortgage broker would eventually become an obvious choice for someone looking for a home loan so he took the plunge and became an independent broker. He hasn't looked back since!